If you're new to website development and management, you need to know how to add widgets in websites sooner than later.
What exactly is a widget?
In simple terms, it's a website element that enhances your site's functionality or adds new features. Widgets are directly embedded on your website, so you don't have to code or design them yourself.
Installing a widget for websites is as easy as copying over some code given by the widget's developer. Typically, the widget-creator will provide enough guidance on the procedure for installing the code.
What are the benefits of using a widget for websites?
Here's the deal: Widgets aren't needed for websites to run. But I'm sure you've visited websites and thought about their skills of customizing the pages with so many cool functions and features. In most cases, they almost certainly use a widget.
Your CMS and website builders will be quite limited. Widgets bridge the gaps and make up for the deficiencies in these platforms
They come in a variety of sizes and shapes. Some examples of these include translators, weather feeds, and clocks. Considering what you are offering on your website, adding a weather icon or clock may not be important for your visitors.
That is what prompted me to create this article. I've compiled a list so that you can pick the widgets best for boosting your website's functionality and value.
10 Widgets Best For Improving Your Website
GetResponse – Email marketing widget for websites
Survio – Survey widget in website
Smartsupp – Chat widget on website
Reservio – Widget for calendar and online reservation
Disqus – Comment widget for WordPress
Gumroad – Widget on WordPress for selling digital products
Wufoo – Form building tool
MailChimp – Widgets in websites for email marketing
AddThis – WordPress social media widgets
Swiftype – Search bar widget
Best Website Widgets For 2023
1. GetResponse – Email Marketing Widget For Websites
This is a well-known email marketing software. However, it also comes with functionality and features that aren't limited to email marketing.
GetResponse's widgets are related to some of the features that they provide.
For instance, there is a subscribe widget, that is identical to the one seen in MailChimp. With an opt-in form, you can capture more emails quickly.
Additionally, GetResponse has a contact widget that can be used to create completely customizable contact forms.
It is a fantastic way for site visitors to get in touch and provide their input.
Besides the contact and subscribe widgets, GetResponse also offers a survey widget which is useful for a variety of purposes:
Customer satisfaction
Exit surveys
Conducting market analysis
You are also able to obtain email addresses for your surveys. Other platforms, such as HubSpot, Mailer, and MailChimp can be integrated with the widget. As a result, if you're already working with another email marketing service, they won't push you to use theirs.
2. Survio – Survey Widget In Website
You can use surveys to increase revenue for your business.
This method has become simpler thanks to website widgets like Survio. With Survio, you can easily create a survey in a matter of minutes and add it to your site.
It's a professional and clean way to get more details from the visitors to your web page.
Premium surveys are responsive on mobile devices, safe, and include SSL and email support. You can assess the answers in real-time as well.
There are a large number of survey examples and templates to select from. To give you a sense of how broad the choices are, here are a few examples:
Purchasing experience
Brand recognition
Technical assistance
Cancellation of service
Team building
Organizing events
Financial institution
Volunteering
Beauty salons and cosmetics
Café
Courier service
Hotel guests
The list could go on. Regardless of the type of website or business you run, you can get a survey template that works for you.
3. Smartsupp – Chat Widget On Website
You should use live chat if you are interested in dramatically improving your website's customer support experience.
Smartsupp is an example of a widget on a website that allows you to do this easily.
This is perfect for all of you that sell on the internet via an eCommerce platform. Smartsupp allows your existing and potential customers to contact you with possible concerns that they may have, whether you're selling goods or services.
Adding a customized communication process to your site will increase the conversion rates over the long haul.
According to research, 69% of customers would not purchase from a website that does not have a live chat option for customer service.
Customers who interact with a live chat agent on your site spend more on purchases than those who don't.
The average order value increases when using live chat. Conversion rates are also increased by 3.84%.
Live chat response times are also considerably quicker than other contact tools such as phone or email support. Furthermore, live chat resulted in the highest levels of customer satisfaction.
Install the Smartsupp widget if you're ready to include this functionality on your site.
4. Reservio – Widget For Calendar And Online Reservation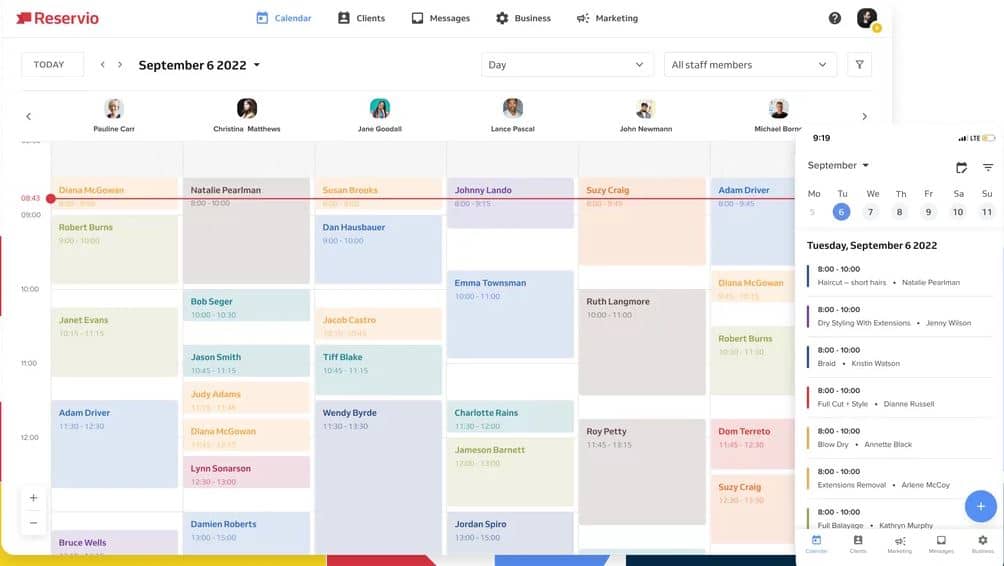 This is a web-based booking tool. For people who operate a business that schedules appointments, this will improve the website's user experience.
It's much easier to integrate this booking button into your website than it is to schedule appointments over the phone. Your clients can also arrange appointments outside the regular business hours since all of your bookings are managed online.
Reservio integrates with your existing calendars, such as Google Calendar, iCal, and Outlook.
It works with prominent website builders and content management systems like Webnode, Wix, WordPress, and Weebly.
If you use WordPress and are looking for more features than making online reservations, take a look at my list of the best WordPress plugins.
5. Disqus – Comment Widget For WordPress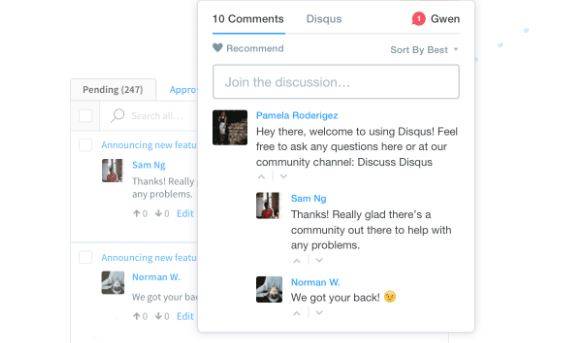 This widget is for those people who want their website users to be more engaged, which is essentially everybody.
If your website has a blog, it's a perfect place for you to express your views, and opinions, and provide useful information to your audience. However, the medium should not be one-sided.
You need your customers to express their thoughts as well in order to maximize engagement.
When you integrate Disqus into your website, the comments on the blog become more functional. It also provides you with additional tools for tracking and addressing the comments.
The Discus widget is quite simple to configure. There is also a video tutorial for setting up the widget.
6. Gumroad – Widget On WordPress For Selling Digital Products
This widget is designed for those who want to market a digital service or product through their website.
For extensive eCommerce websites, I wouldn't suggest it. You'll certainly want to use an eCommerce platform in those cases.
Instead, if you are running a blog for instance, and would like to promote an ebook, you are able to easily do so with the Gumroad widget. It's quite easy to set up.
I simply typed "Get From KISS Investments" into the form, and the button changed automatically. Then you are able to choose whether or not the payment form auto-triggers and enables single-product transactions.
Following that, the code is generated automatically based on the preferences. Then all you have to do is copy and paste it onto your site.
There is a cost of 3.5% + $0.30/transaction to process payments.
When compared to the other payment methods for an eCommerce platform, this pricing is quite reasonable. However, if you're just selling a single digital product, you don't need to take up the process of building an eCommerce site.
Instead, just install Gumroad.
7. Wufoo – Form Building Tool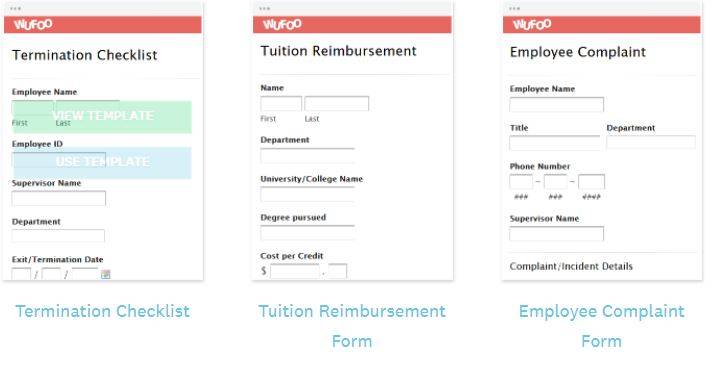 This is a web-based form-building tool.
You can use it to build surveys, invites, registrations, contact forms, and payment details, among other things.
All you have to do is use the form builder to generate a form. Then, you can embed it onto your site. When they collect data from the forms, Wufoo will notify you via email or text. You can also use real-time metrics to monitor your progress.
There are over 400 different types of templates to choose from. You are also able to make complex visualizations with graphs and charts and set custom rules.
8. MailChimp – Widgets In WebsitesFor Email Marketing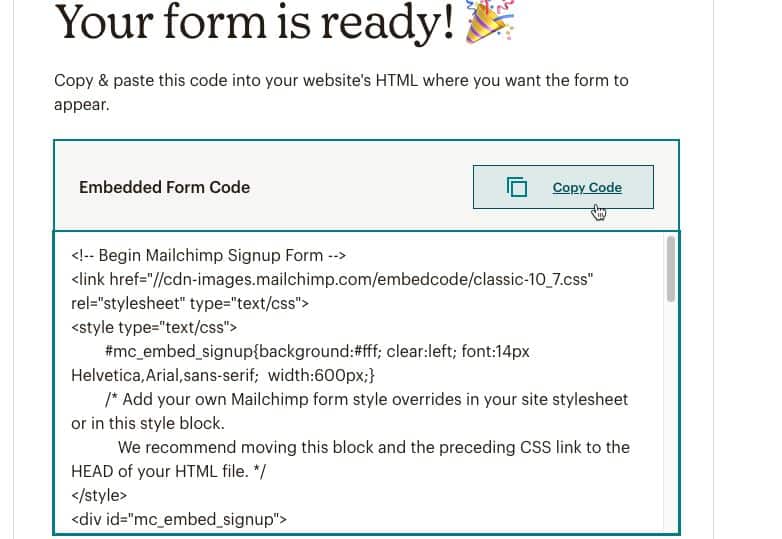 All websites should make growing their email lists and collecting emails a top priority. This statement applies to blogs, personal websites, eCommerce businesses, SAAS, and pretty much every other kind of website you may think of.
Signup forms should be strategically positioned in your squeeze pages to easily capture emails from website users.
If you use MailChimp to manage your email marketing, their signup widget will be really useful for your website.
It's as easy as copying the code for the signup form into the HTML of your site, wherever you would like the widget to be seen.
You can choose from 4 different form types in MailChimp:
Classic
Horizontal
Condensed
Unstyled
After selecting the form type, you are able to customize the form fields, title, and configure features such as re-CAPTCHA to prevent spam signups
WordPress, Webs, Jimdo, Weebly, Blogspot, Blogger, and Yola are all compatible with this widget.
9. AddThis – WordPress Social Media Widgets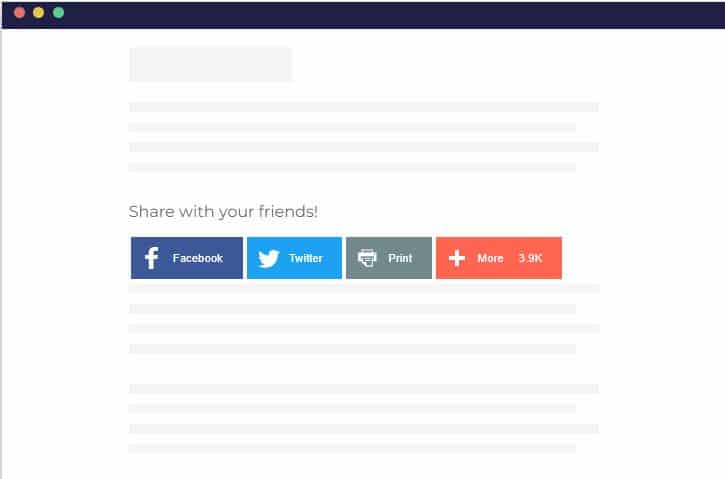 It's likely that you devote a significant amount of time to content creation. What takes place after you post it on your site?
Sure, in an ideal world, you will get all the traffic you want organically. However, as we all know, this isn't always the experience. It's important that you look for other ways to attract visitors to your site.
An effective way to go about this is to take advantage of the current website users. Get them to share the content on social media with their families, friends, friends, peers, and coworkers.
Here's the deal: People will not go above and beyond to help you unless you keep things simple for them.
The widget is useful in this situation.
With the AddThis widget's share buttons, you are able to connect to over 200 social media networks. All the share buttons are completely customizable and mobile-friendly.
The sharing buttons can be formatted in the following ways:
Photo sharing
Floating bar
Inline
Expanding
These options mean that you can easily incorporate these buttons into any website design without them becoming distracting to your audience.
People can now easily share the content across social networks with just a click, increasing visibility and driving traffic to the website.
10. Swiftype – Search Bar Widget
How could visitors to your website find what they're looking for? You may have an easy-to-follow sitemap and menu, but browsing that way isn't always quick.
A solution to this problem is to use a search bar widget such as Swiftype.
This widget is used by industry leaders including AOL, CBS, BMW, Samsung, and AT&T to include search features on their sites.
This widget operates in a straightforward manner.
All you have to do is type in your website's address, and the widget will index everything on your website. Then it'll basically transform your platform into a virtual search engine that's tailored to all the content on it.
This widget does not require any coding to use. That being said, Swiftype does have an API that gives you more power if you're a developer.
Users may use the widget to autocomplete searches on the basis of what they type. It can also narrow down the results based on factors such as price, place, date, and content type.
You'll benefit from stemming, spellcheck, bigram matching, synonyms, and word matching using Swiftype searches. What this means is that visitors to your website will see the most relevant results.
Final Thoughts
You can improve the features and functionality by using widgets in websites.
You will gain increased professionalism and functionality, while also enhancing the aesthetics of your website.
There are many widgets available today. But the ones mentioned in this guide are my personal favorites. They're adaptable and practical, and they can be found on a variety of sites.
Here are the 10 widgets best for improving your website:
GetResponse – Email marketing widget for websites
Survio – Survey widget in website
Smartsupp – Chat widget on website
Reservio – Widget for calendar and online reservation
Disqus – Comment widget for WordPress
Gumroad – Widget on WordPress for selling digital products
Wufoo – Form building tool
MailChimp – Widgets in websites for email marketing
AddThis – WordPress social media widgets
Swiftype – Search bar widget
I believe there is something for any type of business on this list. As a result, I'm sure that you'll be able to choose the widgets best for your website from this page.