Every day, over 500 websites get created using WordPress. This platform is used by over 15% of the world's top hundred websites. Learning the best WordPress tips and tricks can make the development process much easier.
WordPress is a robust content management system. The platform is used by over 20 million websites all over the world.
Every second, about, 15 new articles are posted on WordPress. WordPress is looked up in Google over 40 million times a month.
So, welcome to the WordPress family if you just getting started with the platform. If it's your first time, creating a new site can be overwhelming.
Some of you might already be familiar with WordPress. Others may have experienced some site failures and need assistance in moving forward.
This article will be helpful regardless of your situation.
Though I wrote these tips keeping WordPress beginners in mind, these ideas are often overlooked by those who have been using the platform for years.
Best WordPress Tips And Tricks
1. Find A High-Quality Theme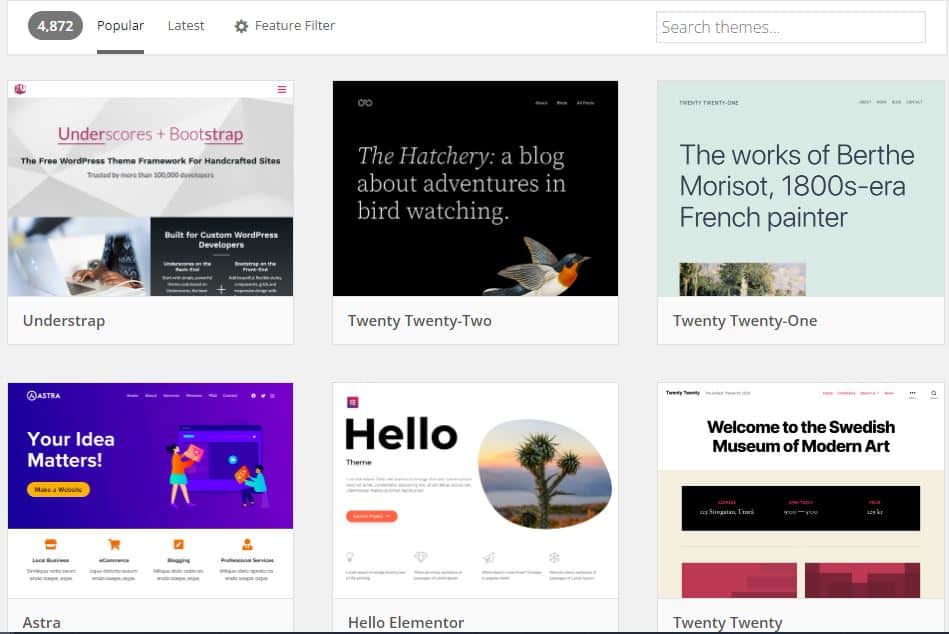 With regard to choosing a WordPress theme, the possibilities are endless. You can look through the WordPress templates for ideas.
Many people rush through this process, without putting enough thought into it. That isn't going to help you in any way.
There are several different themes available. They aren't all offered directly through the WordPress platform.
ThemeForest, for example, has over 45,000 themes to select from. It's possible that you'll have to pay for a good theme. It isn't a big expense, and the majority of the themes are fairly priced.
The type of business and website you have can also influence your choice. The WordPress themes suitable for blogs may not be the best for eCommerce and so on.
In any case, you can always check out the live demo of each theme. This is a good method to test out a theme before installing it. You will also get a sense of how a theme looks and feels from the user's viewpoint.
Obviously, any theme you pick should be mobile-friendly. If themes can't be viewed correctly on mobile devices, they're ineffective.
2. Get Rid Of The Clutter
WordPress has a lot of flexibility when it comes to customizing your site. You can place advertisements, widgets, and banners throughout your page.
At the same time, many of these elements can clutter up the website. This gives your page an unprofessional appearance and people may not trust your website.
Having so many elements on your website can be very distracting for your audience. Your visitors will not be able to focus, which means they won't read your content or click through the CTAs.
Although it might be intriguing to take advantage of everything available through WordPress, there are times when less is certainly more.
3. Choose The Best Web Hosting Service For Your Needs
WordPress is a free and open-source content management system. In fact, it's a website development and management tool. WordPress can be used to create a company website, an eCommerce store, a personal blog, or something similar.
However, the system does not have the ability to host sites. This is usually a misunderstanding that I see among potential website owners.
WordPress recommends 3 types of web hosting:
That being said, you can work with any hosting service that meets WordPress's minimum hosting criteria. Basically, you'll need a PHP version 7.4 or greater on your server. Other requirements include MySQL version 5.7 or greater, as well as MariaDB version 10.2 or greater. HTTPS support is also needed.
In terms of hosting, there are several choices to consider. After you've found the best web host, you'll need to figure out what kind of hosting is needed. The most common options are shared hosting, cloud hosting, dedicated servers, and VPS hosting.
It's important to choose the right host and plan from the start. You need to pick a plan that provides you with sufficient resources to fulfill your traffic requirements.
Choosing the wrong plan can result in slower loading times, downtimes, and crashes. Changing hosts, later on, can also be a hassle.
4. Take Advantage Of Google Analytics
You can't tell how your website is doing without monitoring its performance data. WordPress alone will not provide you with sufficient information.
However, by using a Google Analytics plugin, you can get a better understanding of how the visitors are interacting with your web pages.
For this, MonsterInsights is a great choice to consider.
There are over 3 million active users of the plugin. It is without a doubt the most well-known Google Analytics plugin available today.
You'll be able to view reports covering elements such as audience, behavior, content, and eCommerce after the installation.
The good thing about using a plugin like Google Analytics is that you can see all of the data right from your WordPress dashboard. It's more convenient than having to switch between various platforms and websites to get this information.
5. Make Security A Top Priority
As discussed earlier, WordPress is a popular platform. Since WordPress is used by so many people, hackers often target WordPress websites.
When a new version of WordPress is released, you must update yours to it. You would be able to stop hackers and avoid certain bugs as a result of this. However, it will not be sufficient to secure your website.
There are a number of other things you can do to improve the security of a WordPress website.
The first step should be to obtain an SSL certificate. It will encrypt all of the data on your website, including confidential information like customer details. An SSL certificate is normally included with the best hosting services (such as the ones I covered earlier).
You can also make regular backups of your website. You don't want to be starting from scratch if something bad happens and your content is lost. There are plugins available for doing backups and for improving the security of your website.
6. Add An SEO Plugin To Your Site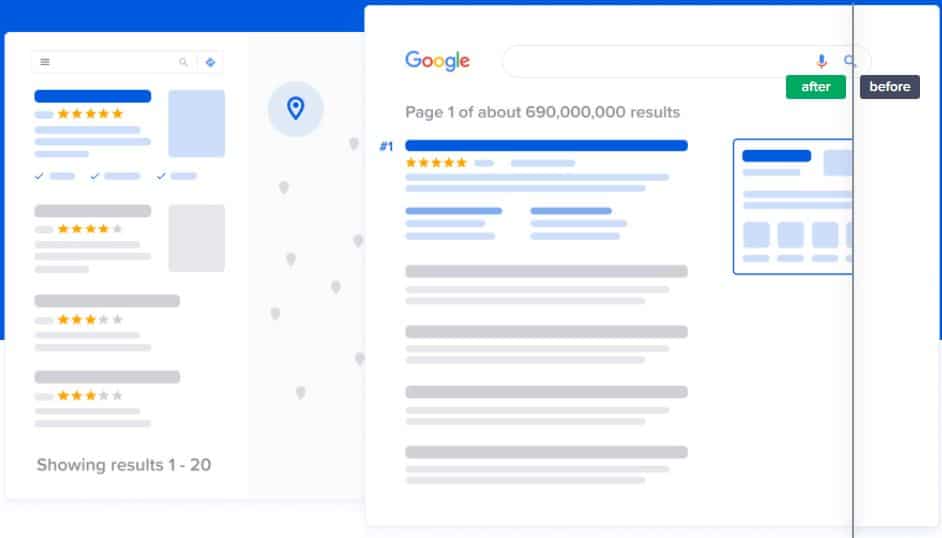 Besides Google Analytics, you can also install an SEO plugin for WordPress. There are many options available, but AIOSEO is my favorite.
Your WordPress website won't get enough organic traffic if you don't have a good SEO strategy in place. In today's world, this is critical for success.
You can't just say that good content will bring enough visitors to your website. No matter what kind of website or business you operate, SEO should always be a high priority.
When it comes to optimizing your website, an SEO plugin can make life a lot easier.
It will look at content and keywords to make sure you're on the right track. AIOSEO is also useful for handling the technical aspects of SEO, such as robots.txt file and sitemap.
7. Don't Overuse Plugins
It might be counterintuitive, but you should restrict the usage of plugins.
SEO plugins and Google Analytics, as well as a few other plugins that add features to your site, are absolutely important.
There are also powerful plugins for:
Caching
Forms
Reservations
Subscriptions
Pop-up windows
Backups
Security
However, a plugin is not necessary for each of the above cases. You don't need a popup plugin if you're not planning to use popups on your website. If you don't have a business that would benefit from a reservation plugin, don't install it.
Installing an excessive number of WordPress plugins will slow down your website. The additional code that comes from a plugin will add more load to your website.
More plugins do not always imply a more robust or better website. So, when it comes to downloading them, don't go overboard. Limit the number of plugins you install to the ones you'll actually use.
8. Become Familiar With Using Heading And Meta Tags
There are heading tags used within the content to separate blocks of text. For example, there are over 10 tags in this article you're viewing right now. A title tag (H1) appears on the top of the page, followed by headings (H3) for the ten tips and a final tag (H2) for the conclusion at the bottom.
There are meta tags that appear in the search engine results. You've probably noticed them before.
Heading and meta tags help with SEO. They also help the users to view the content on the website more easily.
Consider what it would be like to read this article without any headers. It wouldn't be comfortable.
The tag's relevance is based on the type of header used on the post. The text size would also adjust accordingly. H1 tags, for example, have the biggest size and are the most significant, while H6 tags are smaller and have a lower significance.
Both the tags are invaluable in optimizing your WordPress website.
9. Image compression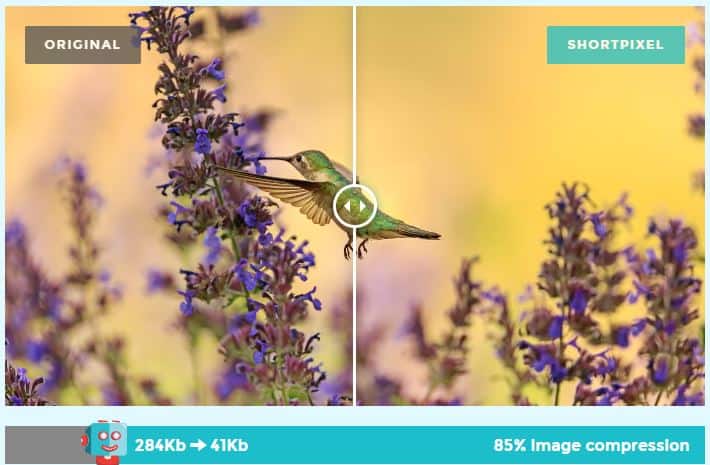 Images, like other unnecessary plugins, can slow down your website. That isn't to say that you shouldn't use enough images within your content.
Frankly, I recommend that you use as many as you can on your blog or website. Use them in your articles, landing pages, descriptions, and product pages.
There aren't many cases where an image shouldn't be on your website.
However, these image files can be massive, resulting in longer loading times. As a result, before any image is inserted, you should compress it.
I'd suggest using a tool like ShortPixel.
The tool can reduce the file size by more than half. This application appeals to me because it allows you to do all the image optimization online without having to install any software.
You'll need to install a plugin if you want to do that in WordPress.
10. Make Changes To Your Permalinks
Do you know what permalinks are?
This is the portion of the URL that is present after the domain name. The location of each blog post and landing page are listed here.
When you create a new post or page on WordPress, it creates a new slug or permalink for you by default. These settings, however, can be modified before the page is published.
A well-crafted custom permalink is beneficial. It gives visitors to your website an idea of your web page before even reading the content.
They keep things structured and make it possible for both site users and search engines to access the content.
Go to the "Settings" link on your dashboard to change your permalinks. You'll notice a "Permalinks" option on the menu. The "Post name" setting is the most beneficial for SEO, so that is the one you should choose.
Final Thoughts
WordPress is among the most common CMS available today. It's simple to use and has features that can be used for virtually any kind of website.
WordPress, on the other hand, isn't exactly a platform that requires a one-time effort. Your website would also need active management.
For beginners, it can be a little daunting at times, with so many possible functions, features, and extras to choose from. But don't get overwhelmed and sidetracked. Your site's performance will increase if you implement these 10 best WordPress tips and tricks that I've outlined above.