For this article, I've compiled a list of the top tips on SEO to boost your rankings. The focus will be on off-page SEO tactics (a.k.a off-site SEO). In the previous article, I've covered the best practices for on-page optimization.
What is the source of your website's traffic? Search engine optimization (SEO) should be at the top of your priority list if you want people to find you via a Google search.
If no one can find you, you won't be able to generate leads for your business.
Websites are ranking higher on Google because they are constantly attempting to boost their off-page SEO.
It is not late for you to begin.
16 Tips On SEO For Off-Page Optimization
1. Participate In Question-And-Answer Websites
People have an insatiable need for information. That's why so many people use places like Quora to ask questions.
However, there aren't many answers available. That's where you enter the picture.
The trick is to respond to someone's question with a detailed, well-written response, preferably to a question with few answers. You must write the best possible answer and provide relevant links to your website. (Don't spam!)
You're accomplishing two tasks at once by doing this. First and foremost, you are helping the individual that asked the question. Second, you're drawing attention to your links and showing them to a large number of people. The group will regard you as a valuable resource, and people will be more likely to click on your links.
2. Make Your Niche More Interesting
What would you do if your niche is not that interesting?
Is it possible to make renovation fun?
You won't be able to do it if you approach the topic with the mindset that it is strictly handy and full of numbers.
However, there are ways to make the content enjoyable.
Case Study: Mike Holmes
Mike Holmes does a good job in this area. Mike, a skilled trades personality, captures interesting things he sees on job sites.
He then posts them on social media which gets noticed by several homeowners.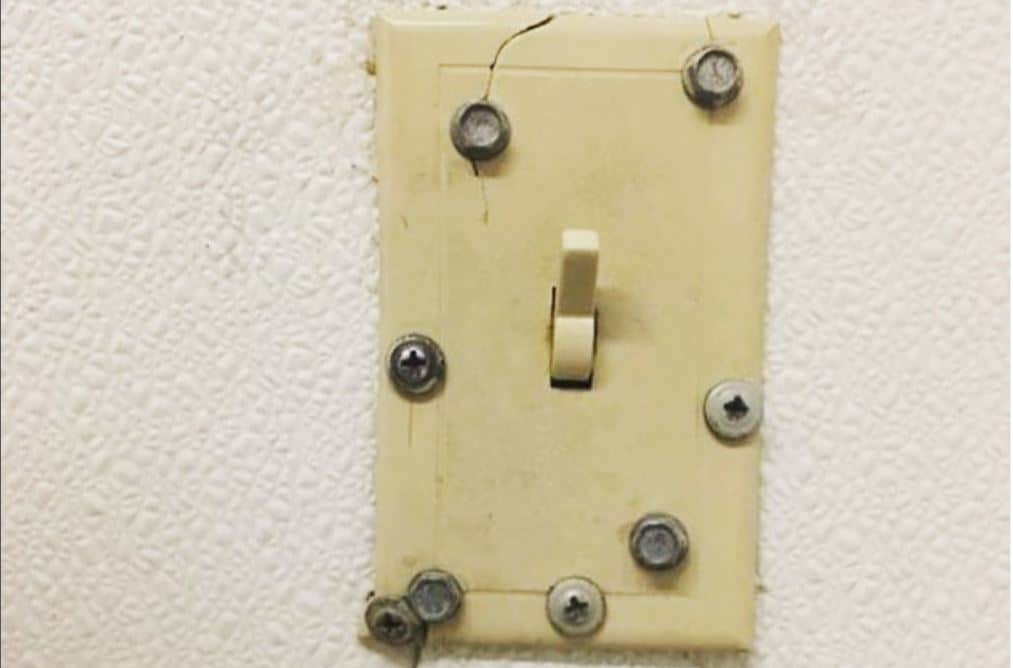 Mike went a step further by making the content "fun".
Construction isn't necessarily entertaining, but he made it so by showing the screwups and how he fixes them.
And you can do it in any niche by focusing on the exciting aspects rather than the tedious details.
Do you, for example, do junk removal?
That may seem tedious at first, but what if you produced content like this:
How much junk do celebrities have in their mansions?
Hoarding items will cost you money: Here's a breakdown of the true cost of clearing your house.
These are hypothetical, but you get the idea. Make the dull bits an integral part of the content, but not the main focus.
Returning to the case study, how did it turn out for Mike?
I'd say he is doing exceptionally well. Mike is able to obtain several referring domains and hundreds of links from sites in his niche.
In addition, he receives thousands of views in a short period of time from referral traffic.
Is it possible for you to make your niche appealing to your customers? I understand that this is a challenging task that requires some thought, so let me go over another example: CarMax.
Case Study: CarMax
CarMax is a shop for…used cars.
This isn't exactly a fun niche.
You may, however, be familiar with their "96 Honda Accord" video which can be found on YouTube.
They embraced humor and social listening.
The video has garnered over 400,000 views.
More importantly, the video got a lot of links, and that video is linked back to CarMax's website, allowing them to rank well for a variety of used car items.
3. Make Use Of Infographics
Infographics have a significant impact on SEO. I've used infographics to increase visitors and backlinks.
You'll need to take two factors into consideration for your infographics to be truly effective: great design and useful content. When making infographics, don't disregard the content. There are a lot of people who do, and guess what? Their infographics aren't very effective.
I also recommend using at least 1,500 words of quality content in your infographic. Since the text on the infographic is not be indexed by Google, writing long-form content is more effective.
Last but not least, there's an infographic trick. Add some animation to it!
This makes the infographic more interesting. In some cases, it's not the data that's important. You could make it more appealing with the movement of data and visualizations within the image.
So, how well did this idea work out? There are some infographics that have thousands of websites that link to them. Not bad for a single infographic.
4. Get Some PR
When I first delved into the SEO world, it took me months, if not years, to see significant increases in rankings. This is because my sites lacked links from authority sites.
But one day, I did some press releases for a home and garden website, which got picked up by some authority sites. Within weeks of the coverage, the site began to rank on Google for some competitive keywords.
That's when I realized the importance of PR. Since then, I've consistently gotten press for each of my businesses, which has helped to rank them higher.
So, how do you get picked by the media? Paying a PR agency, which follows a performance-based pay model is an easy way to go. This allows you to pay only when they can get you media attention.
Building relationships with reporters is another less expensive option. By assisting them with their stories and providing input on a regular basis, you will increase the likelihood of them getting involved in covering your business in the future.
You can also send emails directly to reporters if you want to go for the cold approach, which is more difficult but still effective.
5. Do Interviews
Doing Interviews is one of the best tips on SEO for generating links. If you're interviewed, there's a good chance they'll link to your site. The links will also be quite relevant, as the linking website will usually discuss your story or what your business does.
But you might be thinking – it's easy for people who have a well-known brand to get interviewed, but not for beginners. Even though you are right, it wasn't easy for these brands when they just got started.
It's a good idea to email a couple of bloggers a day who have interviewed other people in your industry, to see if they would be interested in your story.
Some of them may ignore your email, but if you contact them with feedback on their previous interviews, they are more likely to agree to interview you.
For instance, if Groove conducted an interview with a competitor, you could send them an email with your input on the interview. You could tell them how much you enjoyed the interview while also emphasizing the points with which you disagreed. You'd then ask if they'd like you to come on the show for an interview at the end of the email.
You should be able to get enough interviews if you use this strategy.
6. Set Up A Google Business Account
Local SEO is crucial, particularly if you have a physical location.
If you've been ignoring this part of SEO, you can take a few minutes to create a Google Business account.
This allows you to edit your company's contact information, upload photos, monitor ratings, and more.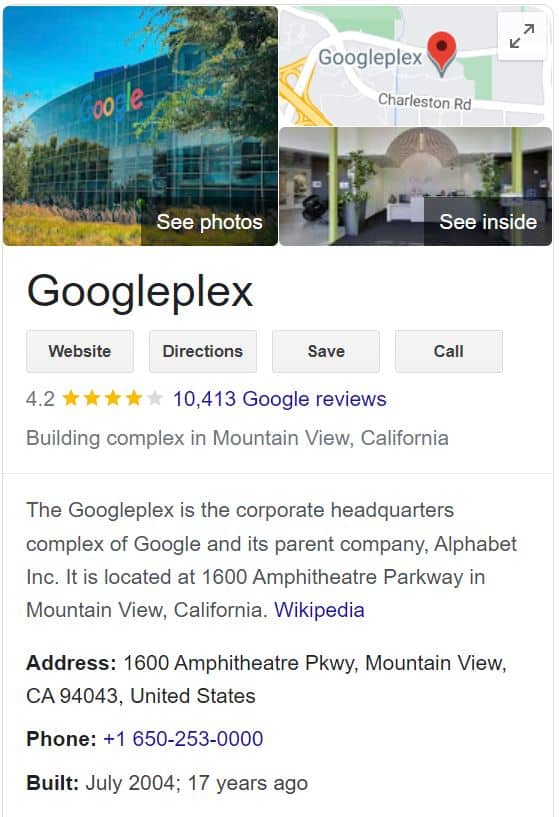 This can give you a significant advantage over your competitors who do not take advantage of this valuable resource.
7. Start A Blog
Blogging is beneficial for your business.
It's an excellent lead generation tool that also lets you connect with website visitors.
However, most people underestimate how much blog SEO can help with the rankings.
Producing new, modified, and relevant content will drive people to your website and give them a reason to stay on your pages for a while.
A blog is a great medium to do this.
You will get a lot of regular traffic to your blog if you can build up a big community of loyal readers.
You need to optimize items such as photos and header tags in your articles.
Other aspects, such as links, improved readability, and keywords, need to be taken care of for each post.
All of this contributes to a higher search engine score.
8. Create High-Quality Content
How frequently do you make changes to your website?
If you haven't worked on it since the day you started it, you probably don't have a great search engine ranking.
You must offer visitors a reason to return to your website in order to increase its popularity and drive more traffic to it.
High-quality, useful, and relevant content is needed.
The so-called dwell time is another aspect that affects your SEO results.
This refers to the amount of time visitors spend on your site per visit.
New, interesting, or newsworthy content on your site can keep visitors on your website longer, increasing dwell time.
Long dwell times are common on websites that provide a lot of useful information.
Here's another thing to think about.
Google Chrome is the most popular browser on the planet, with over 65% of the Internet browser market share.
Chrome has also been the most downloaded browser so that number will continue to rise.
It will help your SEO ranking if users bookmark your website using the Google Chrome browser.
Visitors are more likely to bookmark your website if it has high-quality and relevant content.
9. Create Titles And Descriptions That Entice People To Click
The first thing you should know about writing titles for search engines is this: Your headline can only be 65 characters long.
You might come up with a great headline, but if it's longer than 65 characters, it'll be cut off. Here's what you'll see:

In this case, thankfully, the most significant portion of the headline is preserved, but the remainder is omitted. So, keep it brief.
Here are some more SEO tips to consider when writing click-worthy titles:
Keywords should be front-loaded in your titles: All of your keywords should be front-loaded in your titles. The first two words of a title are usually all that is read.
Be predictable: The title should lead to a page that meets the user's expectations.
Concise: In 65 characters or less, the reader should understand what your webpage is about.
Emotional connection: Leadpages has an article about some powerful tricks for writing click-worthy titles. One of the most valuable lessons was to make the titles emotional.
10. Provide The Necessary Contact Details
Have you ever failed to locate a business's contact details on a website, making it seem untrustworthy?
I'm sure I have.
Something like this should never happen.
All your contact details should be visible and easily accessible.
People could even start reporting your website because you forgot to provide your email address, phone number, or location.
Your SEO will suffer as a result of this.
11. Encourage Social Media Sharing
Every company and website should have a social media presence.
That is a well-known idea.
However, what is less understood is that people sharing links to your website on social media will help you boost your SEO ranking.
Here's an example of a case study from Dove that ran a campaign aimed at social sharing:
It was built around its values of inclusivity, positive body image, and natural beauty.
The website's organic search traffic surged during that period.
As a result, their SEO ranking improved as well.
Consider the benefits of incorporating social sharing into your off-page SEO campaigns on a regular basis.
Including social media icons in all of your posts is one of the easiest ways to do this.
Links should be shared on your social media accounts as well.
When the information appears on people's timelines, they can share it with a single click.
12. Make A Long-Form Post Out Of A Regular Post
I might be stating the obvious: long-form content ranks higher than, say, a standard 500-word blog post.
That is something you already know.
However, there is something nice that you can do with these short types of articles.
Look for a shorter post (below 1,000 words) that was decent but didn't reach its full potential.
Then spend another hour or so elaborating it with more content, graphs, charts, and so on, until it's true long-form content.
13. Getting Into Google News
Google pulls news stories from two SERPs: the standard SERP you're used to and the News segment.
You may not have seen Google News as a traffic source but think about it. It's a hotspot for traffic!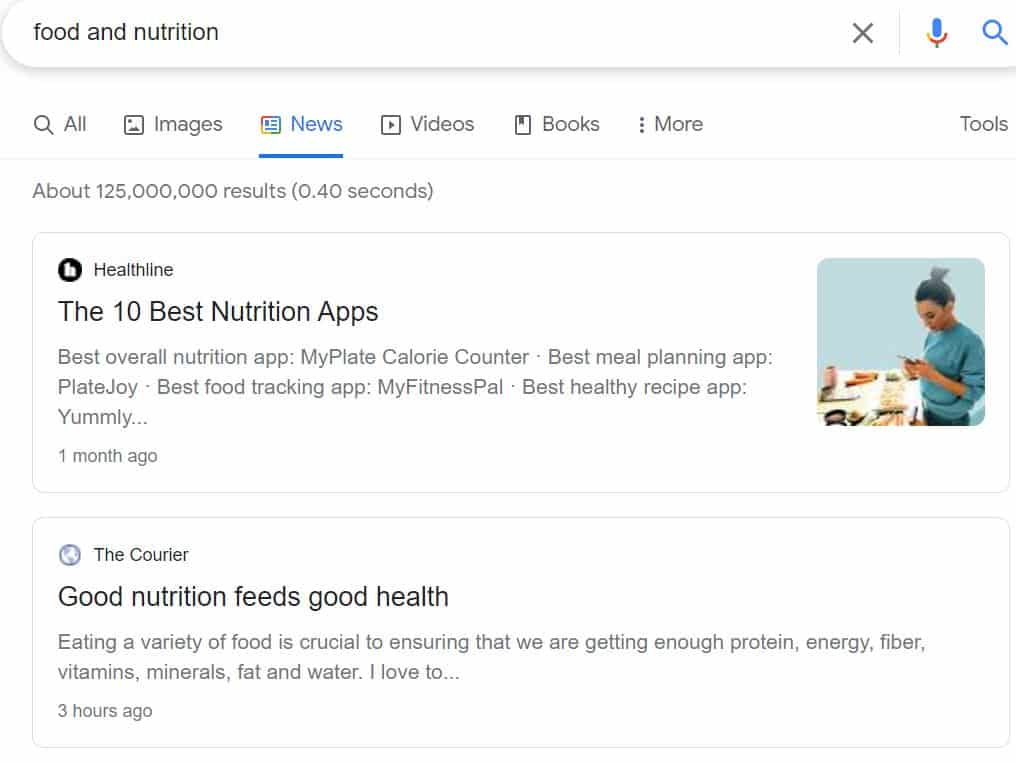 Persistence, honest reporting, cutting-edge stories, and daily updates are all needed to get into Google News.
Here's a checklist on what you need to do if you're up for it and want your website to appear in the Google News SERP:
Create a news section on your blog or website. It should be updated on a daily basis (1-2 news posts per day is a good idea).
Publish content that is exclusive, original, and newsworthy. Set up a Google Alert for keywords in your niche for research purposes.
How-to articles and manuals do not count as informative posts. Each post should be news-type content.
Do not post content that has been aggregated.
You must have authoritative content in any news article you write.
Each post's byline must refer to the author's profile, which should include contact details as well as links to their social media accounts.
Before you start writing your news section, read Google's News policies.
You can only become a Google News Partner if you have a paid Google account; a free account will not let you in. Get a Google Workspace plan, which costs as little as $5/month.
Lastly, once you've created enough content (50+ pages), apply to become a Google News Partner.
Yes, it appears to be a lengthy procedure, but it is totally worth it.
14. Become A Niche Expert
Is that too much to ask for?
It is not as complicated as it sounds.
Growing your personal brand will help you attract more visitors to your website. It might take you some time to develop it. You can then use it to increase traffic and create high-converting leads, resulting in the creation of many successful companies.
Here's how to do it.
Begin tactfully by sharing information and assisting others without disclosing your business secrets.
First, create an account on a Q&A platform like Quora or WikiHow. Join LinkedIn groups and contact other websites in your niche that could benefit from your guest posts or input.
Begin by responding to questions and assisting users. Do not advertise your company or have a link to your website.
Users will begin to seek your assistance if your responses are helpful. It's time to strike when you see requests for assistance come in.
From then on, continue to support people, but make sure to link back to your article or website.
Your link will be visited by users and followers, resulting in a massive increase in site traffic.
Links are liberal on LinkedIn and Quora. But WikiHow has a strict backlinking policy, so be cautious. Whatever you do, remember to be courteous and provide accurate and useful information.
15. Be Strategic With The Influencers
Although influencer marketing may not be the most efficient, I can assure you that if an influencer links to your post, a flood of traffic will follow.
It is difficult to reach out to an influencer and ask the person directly to promote your article. The influencer can sense what you are looking for as soon as they read your first paragraph. To be honest, it's a turnoff.
Every month, influencers receive several requests for content promotion. Most of the time, they'll delete it even before reading it.
Instead, consider the following approach. Motivate the influencer and provide them with an incentive to share your content.
Here's an example to show you how you can do it.
Let's say I want to target the term "men's fashion" as a keyword phrase. I looked up "fibrous carbs" on Google. There are many results: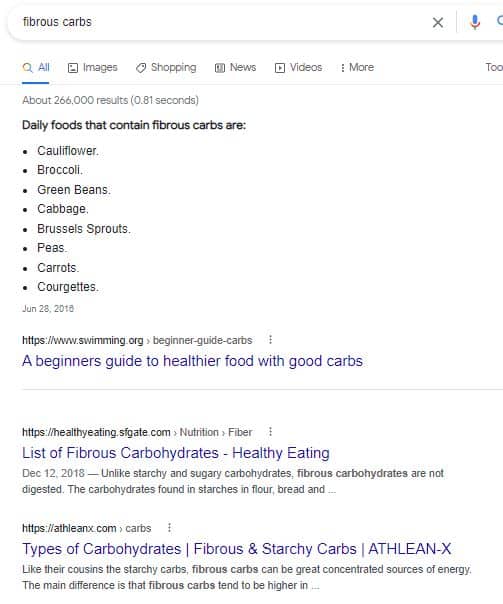 When I went to one of the top websites, Athlean-X, I discovered it was created and owned by Jeff Cavaliere.
I then went to Jeff's Twitter account. He appears to tweet often (he has over 44K followers). Most of his
tweets are about training and supplements.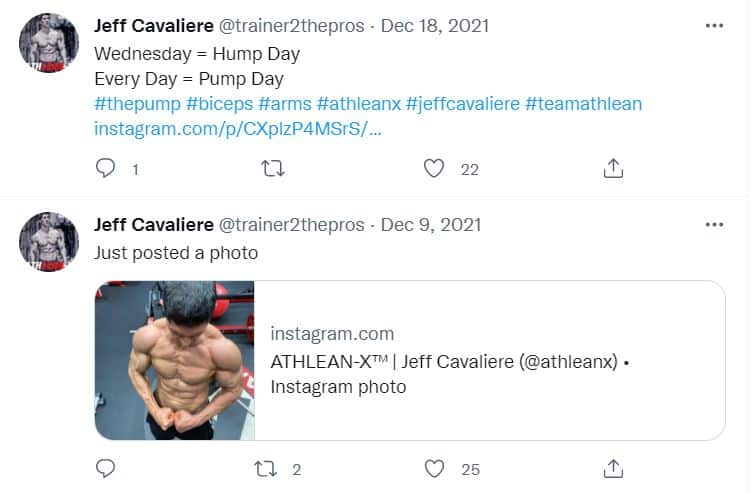 Then I had an idea: come up with a content strategy that can be supported by a large number of influencers (with a large following).
Content Strategy To Get Attention
Here's what I'd do:
Take a look at some of the other top fitness blogs. Determine which bloggers have tens of thousands of Twitter or Facebook followers.
Take a look at their tweets/posts. Look up their interviews on the internet to learn more about what motivates them.
Based on the research, write an article (or an infographic or a video). I'd make an infographic or write an article about a fitness routine for men if I wanted to get Jeff's attention. In my online store, I'd add some products that support the routine. I could perhaps call it "Men's Fitness Routine Inspired by Jeff Cavaliere" (or some other trainer).
I'd then send him a tweet or share it on his Facebook page. He will share it if it appeals to him (which is likely since I would have invested a lot of time and energy in creating it). That would provide me with highly focused traffic with the potential to convert.
Even if doesn't get retweeted, I'm confident that I have some solid content that will catch the attention of people who take their workouts seriously.
What I've shown you so far are just examples. When it comes to the potential of this strategy, this is just a starter.
Make use of your imagination to come up with even more advanced and insightful content for your niche.
You can also use other resources, such as Buzzsumo or CreatorIQ, to identify influencers and apply the same strategy in digital marketing.
16. Building Tools To Generate Traffic
What is the most popular way for websites to obtain links these days? Isn't it content marketing? While this is right, it does not imply that it is the most effective method of link building.
I've discovered that launching free resources creates more traffic and backlinks over time. To put it another way, it has a better ROI than content marketing.
Moz was able to accomplish the following by releasing their free backlink tool Open Site Explorer:
Raise the number of pageviews per visitor
Cut the bounce rate
Increase time on-site
Improve user retention
When it comes to releasing free resources that generate thousands of visitors and links, the trick is to make something that is simple to use and popular. The best way to find out what to release is to look at what the competitors in your industry are doing, and the resources that they are doing exceptionally well with.
Final Thoughts
Search engine optimization isn't just another fad that doesn't work.
It's something that your website should focus on right now, as well as in the future.
If you're just getting started with off-page SEO, you're already behind, but it's not too late to implement the tips on SEO covered in this guide.