After you've found a website that accepts guest blogs and meets your criteria, you need to start working on the guest post opportunity. This article will provide you with some tips on how to write guest posts.
Finding out what resonates well with the audience of the selected website is the best way to ensure that your guest blog post is accepted and goes viral. This allows you to tailor the post to suit the audience of that particular website.
Popular Articles
Check out the popular posts found in most blog sidebars to find out the posts that generated the most traffic for a specific site. HubSpot, for instance, displays the site's most popular articles.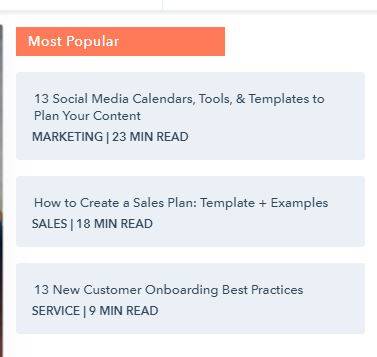 If I were to contribute to HubSpot, I wouldn't create a list of social media calendars or write a piece on how to create a sales plan (already covered). However, I could create a piece on starting a successful small business or using social media to increase traffic.
Open Site Explorer
Another method to come up with a blog guest post topic is to look at which posts have generated the highest number of backlinks. Interestingly, posts with a large number of links do not always receive a large number of social signals (and vice versa). As a result, it's worth taking a look at.
Enter the site's homepage URL in Link Explorer. Let's look at HubSpot again.
Go to the "Top Pages" option: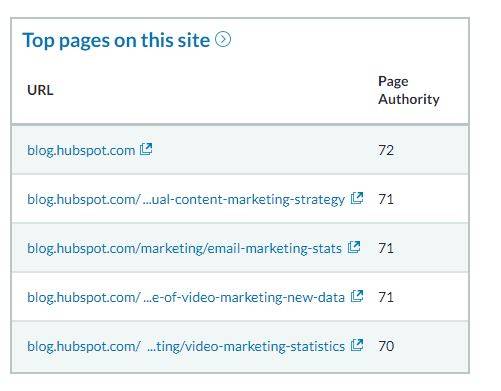 Also, look at the pages that have the highest Page Authority.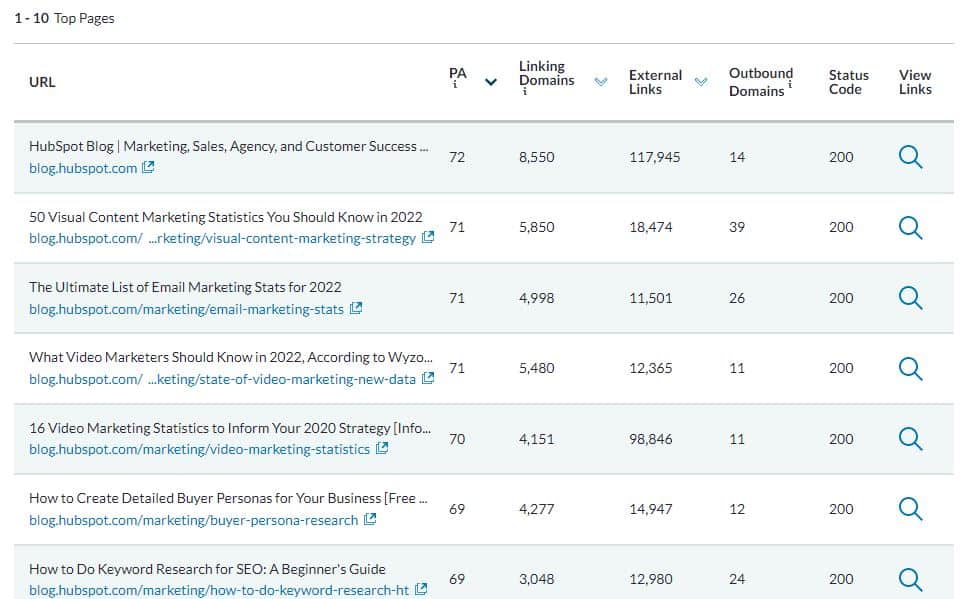 As you can see, these are all great topics to write a blog guest post.
How To Write A Guest Post Pitch
I occasionally email the website owner with some topic suggestions and links to the published work on my blog before spending the time to write something amazing. This shows the recipient the quality of your writing and why it needs to be published.
Here's an example of an email that has worked for me.
Subject: A Guest Article For (Site Name)
Hello there (Name),
I have to say that I am a big fan of (Site Name). I'm contacting you to discuss a one-of-a-kind and informative guest post.
I conducted some research on the topics that have done well in the past on (Site Name). Here are some thoughts I had in mind:
-1st Topic
-2nd Topic
-3rd Topic
You can read some of my previous guest posts at (Published Site1) and (Published Site 2).
Feel free to reach out to me if you have any questions.
Warm Regards,
(First Name)
Creating The Article – How To Write A Guest Post
Finally, it's time to put pen to paper and create something spectacular. List posts, case studies, and comprehensive how-to articles have the highest acceptance rates.
The method you use to write guest post articles should be similar to any other piece of content: write an amazing title, outline your article, and deliver killer content.
To begin, type the topic you'll be discussing into Google:
Also, take a peek at the top 10 results.
Make a list of your favorite ones and paste them into Excel.
Change the titles till you come up with one that is unique but similar to the ones you've compiled.
For example, in the above case, the title could be "The Ultimate Guide To Conversion Optimization".
Then, using the editor on WordPress, add the post's subheaders to outline the post.
Finally, finish by filling in the body and details.
Targeting List Sites
Targeting list sites is a unique strategy to find guest posts. List sites are essentially those that publish numbered lists such as 10 best lists, top 15 lists, and so on.
These sites are open to accepting user-generated content. They will, of course, provide you with a backlink to your website. Since these sites don't refer to the user-generated content as a "guest post", they're invisible to most SEOs looking for guest article opportunities.
1. Finding Guest Posting List Sites
With these search strings, you can find guest posting list sites:
top 15 lists
"submit a list"
"submit" + "top 15"
While browsing the results, check whether they have a page where you can submit a list.

If they don't, take a look at their most recent lists. If they have a bio about the author, you should be able to reach out to them with an email to publish your list.
2. Follow The Guidelines
Similar to traditional guest posts, list posts have guest post guidelines that must be followed. They're typically about formatting and not very strict. However, before sending your list, it's worth checking them out.
3. Create And Submit
Although you can create a list covering any topic, it's better to make one that's relevant to your website. For example, if you run a website about business software, you could make a list like "Top 10 POS Systems" or "7 Best Software For Document Management".
Following are some websites where you can send your lists: