Many companies are introducing AI-powered content tools to revolutionize the field of content marketing. In this CrawlQ review, we'll explore one such tool that has been making waves in the industry.
What Is CrawlQ?
CrawlQ stands as an exceptional AI copywriting tool, boasting its ability to delve into your target audience's preferences and generate tailored insights, captivating stories, and engaging questions and answers.
CrawlQ was founded by Harish Kumar, and the tool has been harnessing the power of AI to transform content creation.
With a quick setup process, it promises to deliver content that is both highly personalized and optimized for your desired audience. However, some users have reported occasional site crashes, which remains an area of concern.
Additionally, the tool does have a slight learning curve, but its potential to produce unique content that resonates with any target group cannot be overlooked.
CrawlQ Review: Putting CrawlQ To The Test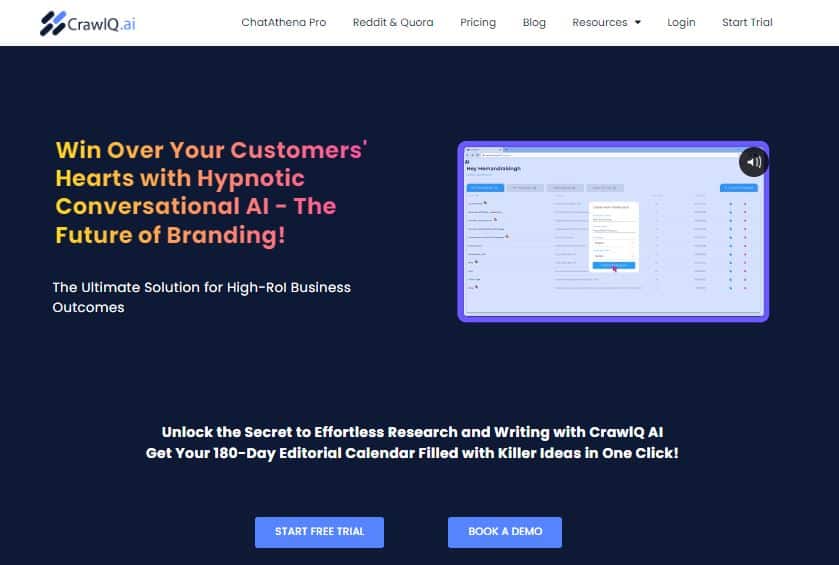 I was intrigued by the claims of this AI content generator and decided to conduct an in-depth review of CrawlQ.ai. My aim was to evaluate the true quality of its content and determine whether AI-generated writing could match the prowess of human writers.
Join me as I delve into the depths of this innovative technology.
Who Uses CrawlQ?
CrawlQ.ai caters to a range of professionals including Product Managers, Product Designers, SaaS CMOs, CTOs, Marketing and Sales Technology experts. It specifically targets serious content writers who are willing to invest time and effort into mastering the intricacies of CrawlQ.
While most GPT-3 based writing tools aim to simplify the content creation process, CrawlQ presents a more complex interface. Although I cannot fully endorse the tool at this stage, I recognize its potential, and there may already be users excelling in leveraging the data-driven content produced by CrawlQ.
However, it is important to note that training the model and mastering the software might require a significant time investment.
CrawlQ AI focuses on several key areas to deliver its services effectively:
Workspaces: These let you fine-tune your content, empowering the AI writer to consistently deliver higher-quality output.
Market Research: CrawlQ distinguishes itself from other AI writing assistant software through features such as Marketmuse, enabling the creation of content that resonates with your specific target market.
Spying Wizard: This notable SEO feature that leverages the power of AI content to enhance your search engine optimization strategies.
CrawlQ possesses a unique data-driven content builder, setting it apart from many other AI tools. It is one of the few platforms that consider the niche factor, continuously producing content that aligns with your target audience's preferences.
Although it requires a longer setup process, when executed correctly, this approach has the potential to yield significantly more accurate and relevant content over time.
CrawlQ Features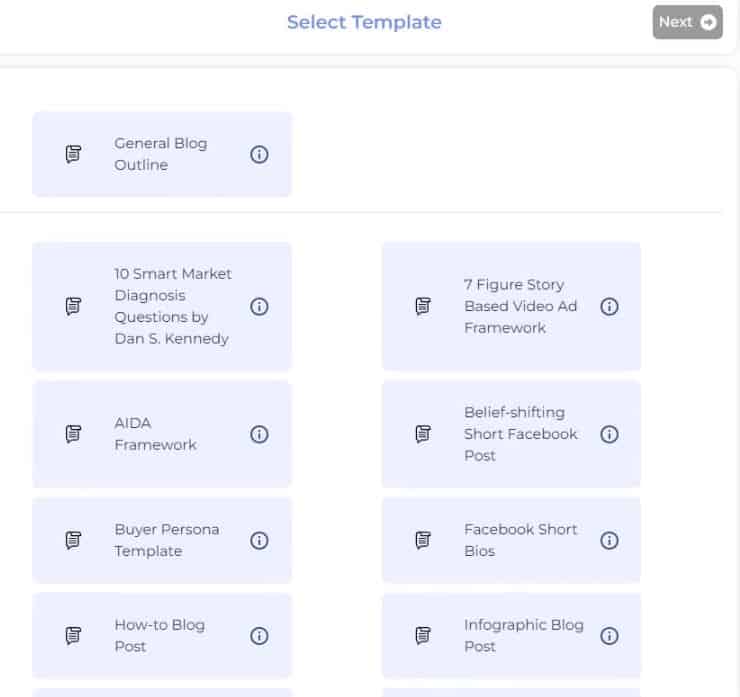 This AI tool boasts several key features and benefits that contribute to its value proposition, including:
Heading Generation: Facilitates the automatic generation of captivating headings.
Search Discover: Empowers users to explore and uncover relevant information.
AI Content Summarizer: Condenses lengthy content into concise summaries.
AI Content Rewriter: Enables the AI to rewrite and refine existing content.
Call-to-Action and Offer Text Creation: Aids in the creation of persuasive and compelling offers and calls to action.
CrawlQ AI Review: Simplifying Content Creation
Getting started with CrawlQ.ai is easy. This CrawlQ review aims to uncover the tool's potential, highlighting its ease of use and examining the learning curve it presents.
While I genuinely want to embrace this tool, its complex processes can be overwhelming at times. However, fear not, as CrawlQ's YouTube Channel offers a wealth of well-produced tutorials, guiding users step-by-step through the creation of various types of content.
Let's take a closer look at the inner workings of CrawlQ.ai and explore its key features.
Creating Text Reports
When accessing the content optimization feature, the initial screen presents users with a multitude of options. It can feel a bit challenging.
Each option, however, serves a unique purpose, generating different outputs depending on your goals. To illustrate, let's focus on the creation of a text report centered around the current trends.
To begin, I entered specific details, utilizing KISS Investments as a data source. Once the inputs were in place, CrawlQ.ai generated results.
It's worth noting that the trends section produced a staggering 1000+ words, surpassing the output of most AI content tools. However, the question remains whether any of these words would be suitable for immediate use.
Upon reading through the generated article, it became apparent that much of it lacked coherence. It's possible that the issue lies with how I initially seeded the content. To validate this, I attempted another test using one of their examples.
Unfortunately, the content remained difficult to comprehend. While it's important to acknowledge that I chose a market research option to generate the text, which naturally leads to more complex content, it became evident that this output may not be immediately suitable for blog content.
Crafting Blog Posts
Taking the process a step further, I explored the "creating a full blog post" feature by getting the AI content generator to create a post about "Setting up a work from home environment".
Within minutes, the initial results were in, although it's important to note that it wasn't the complete post just yet.
Similar to MarketMuse, which provides keywords and title suggestions, CrawlQ.ai followed a similar approach, assembling a content brief (check out the MarketMuse review). While the brief appeared somewhat bare, it did serve as a solid starting point for content creation.
To push the boundaries further, I tested the "create heading" and "write me Athena" options. Surprisingly, I managed to generate 250 words within seconds, and this content seemed more refined compared to my initial tests.
Plagiarism Concerns
In this CrawlQ AI review, it is important to delve into an important aspect that often concerns content creators—plagiarism.
When it comes to the AI-generated copy produced by CrawlQ.ai, Grammarly flagged a detection of 7% plagiarism. This falls within the expected range, particularly if you're accustomed to checking lengthy blog posts for plagiarism.
It's worth noting that such instances of plagiarism usually stem from unrelated content rather than intentional replication.
Spelling And Grammar: Evaluating AI-Generated Copy
Considerable efforts have been made to enhance machine learning algorithms and achieve more natural-looking output for content. While perfection has yet to be attained, significant improvements have been witnessed in recent years.
To gauge the quality of the AI-generated content from CrawlQ.ai, I ran the copy through Grammarly. The tool performed admirably, scoring above 95% overall rating.
I took a closer look at the writing issues flagged by Grammarly. The 97% score, while derived from a smaller sample size of 250 words, indicates that the content meets acceptable standards. It may require some modifications to align with your voice or preferred writing style.
Accuracy and truthfulness are significant considerations when it comes to AI-generated content.
Picture this scenario: you're writing a blog about golf clubs, but the generated content references baseball bats instead. Such discrepancies can leave readers bewildered and compromise the integrity of the information provided.
Assessing accuracy with CrawlQ AI proved challenging in our initial tests. However, it shows immense potential compared to other AI tools we've encountered thus far.
CrawlQ seems to be constantly training its models in the background, which suggests that the tool's accuracy can be rather impressive.
In one test, I asked the tool to create content on a specific topic, but the previously selected project niche was entirely different.
The resulting output was a fusion of the two, rendering it nonsensical. Interestingly, this outcome can be viewed as positive, indicating that content creation takes into account the custom inputs generated during project creation.
CrawlQ Pricing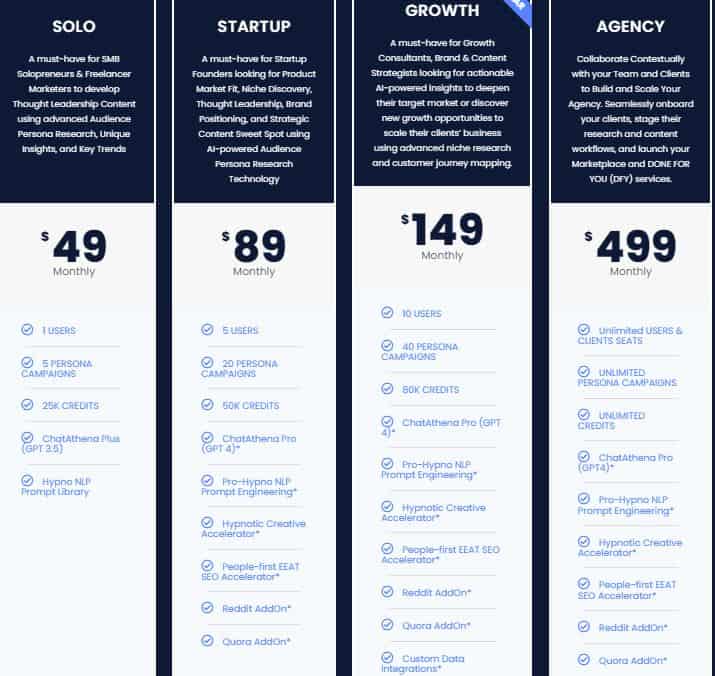 CrawlQ AI offers pricing starting at $49 per month ($39 per month on an annual plan). The basic package includes a limit of 25K creadits a month. A "startup" package option is also available, with 50K credits a month for $89 per month (discounted at $71 on an annual package).
CrawlQ Review And Analysis
Overall, my initial impressions and experience with CrawlQ.ai indicate that it can be a valuable tool for the right individuals. As mentioned earlier, there is a slight learning curve that may deter some users who prefer to write content manually rather than navigating the intricacies of an AI writing assistant.
To truly benefit from CrawlQ AI, one must commit to using it seriously and consistently. It is not a tool solely aimed at overcoming writer's block, as some other tools like copy.ai or copysmith.ai claim to be.
The accuracy and truthfulness of the generated content should be verified, particularly for topics related to human and animal health. However, in most cases, the tool performs adequately.
CrawlQ is undeniably one of the more complex AI tools available, although it aligns with the nature of artificial intelligence itself—a realm that can be a bit challenging to navigate. It would be advantageous to have more tutorials showcasing how users leverage CrawlQ for optimal results.
While the initial videos often touch upon content in general, the tool's potential becomes evident, provided the user interface becomes more intuitive and user-friendly.
Like all AI tools, CrawlQ has room for improvement in this exciting and nascent era. When combined with effective content optimization tools and resources like Grammarly, it shouldn't be dismissed outright. Consider trying the Basic Package to explore its capabilities firsthand.
CrawlQ Alternatives
If CrawlQ.ai isn't the right fit for you, there are numerous alternative AI copywriting services to consider, such as:
These tools offer similar features, pricing, and often provide free trial periods.
Conclusion: CrawlQ Review
As we embark on this exciting journey into the realm of AI content tools, we can expect continuous advancements and improvements. The future of blogging and online business holds infinite possibilities.
Ready to explore CrawlQ.ai for yourself? With beginner-friendly entry plans and paid options starting at $49 per month, the choice is yours.