In the world of writing, even the most seasoned wordsmiths occasionally seek assistance in polishing their prose. Whether you earn a living as a writer, aspire to create captivating blog posts, or simply need a helping hand with a college essay, the following compilation of the best tools for writing is sure to pique your interest.
What's even better is that some of these tools are entirely free, while others come at a minimal cost but can greatly streamline your writing process.
So, if you've been pondering ways to dramatically improve your writing, join me as we explore our favorite writing tools that will help you reach new heights.
3 Best AI Tools For Content Writing: Creative Writing Tools
Every writer encounters that dreaded moment when faced with a blank page, seemingly unable to make progress on their writing projects.
With the advent of artificial intelligence in writing tools, you'll discover a newfound ability to spark your creativity and propel your writing forward.
Let's delve into these best writing tools that harness the power of AI to help you conquer writer's block and reignite your passion for writing.
1. Sudowrite: A Writer's Lifeline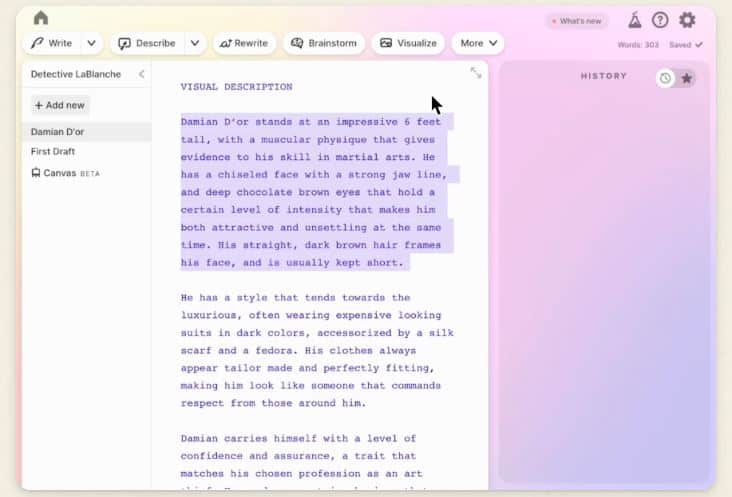 In a similar vein, Sudowrite proves to be a remarkable writing software that can provide a much-needed nudge when writer's block strikes. If you have a basic idea but struggle to move forward, Sudowrite is here to assist you.
Simply input your story idea, and its First Draft feature will generate 1,000 words to help jumpstart your creative flow and propel your story ideas forward.
This invaluable tool can even guide you past those tricky sections of your story, analyzing your writing style and tone to devise a 300-word addition that seamlessly integrates with your narrative.
2. Jasper: Your Writing Tool AI Partner
At the forefront of AI online writing tools stands Jasper—an unrivaled companion in content production.
With Jasper, you can tackle a wide range of writing tasks, including crafting engaging blog posts, conjuring captivating sales copy, designing compelling web content for landing pages, and even crafting social media posts tailored to any platform.
Simply provide Jasper with a rough idea of what you're aiming for, and it will transform your input into ready-to-use content. They claim that you can complete a draft up to 10 times faster than if you were to write it entirely on your own.
Furthermore, you can engage in brainstorming sessions, bouncing ideas back and forth with Jasper's AI, much like you would with fellow writers.
To delve deeper into Jasper's capabilities, be sure to explore the comprehensive Jasper AI review. Give their 7-day free trial a whirl!
3. Shortly AI: Tool For Writers To Maintain A Unique Voice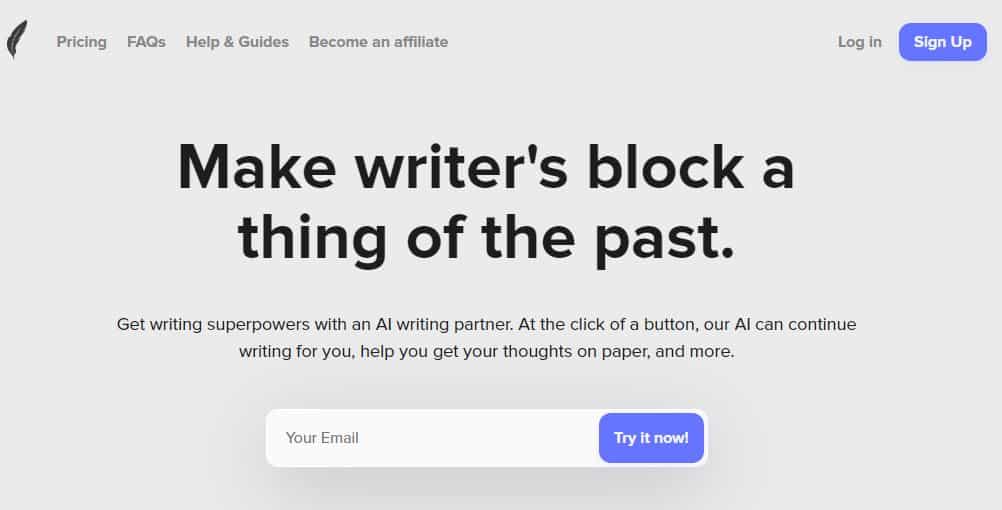 Much like its AI counterparts, Shortly AI emerges as a formidable contender in the realm of writing software. With a simple click of a button, this exceptional tool analyzes your existing project and conjures the subsequent section, all while maintaining your unique voice and style.
Whether you need assistance brainstorming new topic ideas, refining existing concepts, or crafting exceptional content, Shortly AI has got options.
Just copy and paste the generated content into your word processor, and you can continue your writing journey. Moreover, Shortly AI's user-friendly interface ensures distraction-free writing, even in a digital environment brimming with online temptations.
For a comprehensive understanding of the tool's capabilities, be sure to check out the detailed Shortly AI review.
4 Best Writing Software For Grammar And Styling
First and foremost, let's shine a spotlight on a few writing software pieces that excel in fine-tuning the mechanics of excellent prose. If you've ever grappled with grammar and spelling, these tools are tailor-made for you.
1. Grammarly: Your Grammar Guardian
For writers seeking a trusty sidekick in the grammar realm, Grammarly's writing software needs no introduction. Even if your work is not primarily online, Grammarly has got your back.
Compatible with popular word processors like Microsoft Word and Google Docs, its desktop version offers seamless integration. It diligently sniffs out elusive typos, missing punctuation marks, and those pesky word confusions (for instance, "plain" and "plane").
Grammarly caters to different needs and budgets, with both a free version and an affordable premium version that unlocks advanced features such as sentence rewrites and vocabulary suggestions.
To delve deeper into this remarkable tool, feel free to explore the comprehensive Grammarly review.
2. Hemingway: Unleash Your Writing Potential
Hemingway is a remarkable writing tool that comes with a delightful perk—it's completely free!
The tool allows you to identify areas in your writing that may be a tad clunky. This gem proves especially handy if you tend to craft long, intricate sentences. It expertly highlights sentences that could benefit from simplification.
But wait, there's more! Hemingway also spotlights adverbs, flags instances of passive voice, and encourages the use of straightforward vocabulary.
As an added bonus, it evaluates your writing's grade level, ensuring it aligns perfectly with your intended audience.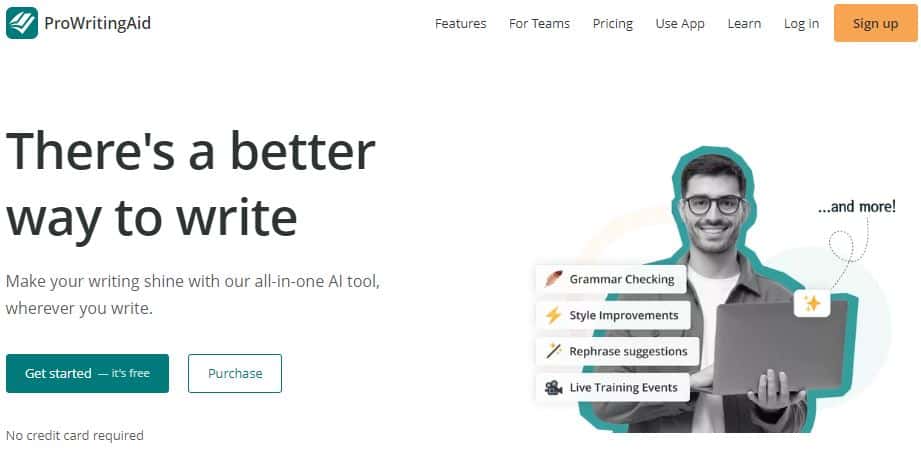 When it comes to the top writing tools, ProWritingAid often takes center stage. Much like Grammarly, it lends a helping hand in rectifying grammar and spelling errors. But its prowess extends far beyond that.
ProWritingAid excels at detecting spelling mistakes, offering synonym suggestions through its Word Explorer, and even assisting in the art of sentence rephrasing.
The only downside is that the free plan limits you to 500 words per day. However, with an affordable upgrade, you can unlock an array of features like citations and unrestricted word counts.
For an in-depth understanding of this tool, be sure to check out the comprehensive ProWritingAid review.
4. Cliché Finder: Banishing Banality From Your Writing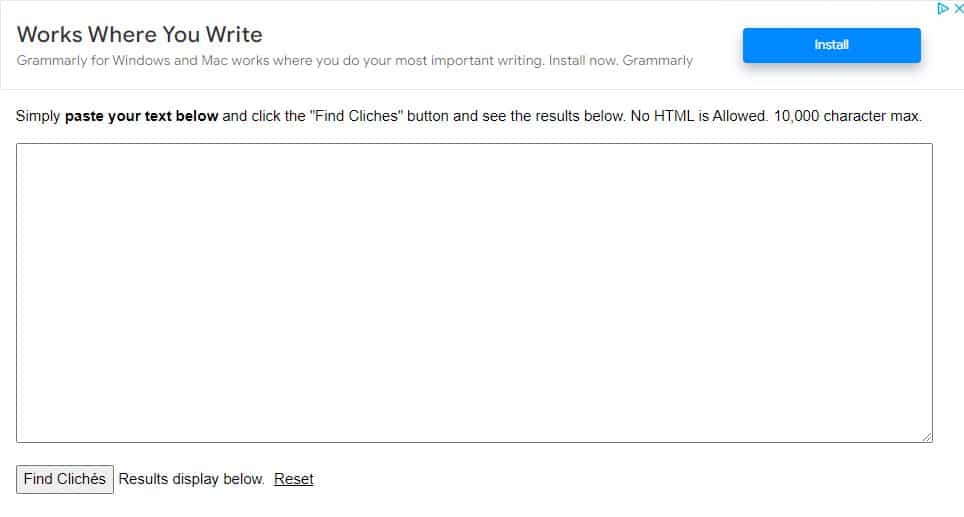 Concerned that your writing may be drowning in clichés? When striving for originality, look no further than Cliché Finder to ensure your words sparkle with freshness.
Simply paste your text into the designated box (up to 10,000 characters at a time), and this nifty tool will swiftly identify any clichés, enabling you to swiftly eliminate them from your work.
3 Best Writing Tools Software To Format And Collaborate
When it comes to formatting your work and collaborating with others, specialized writing software can make all the difference.
Whether you need to format your manuscript for publication or collaborate seamlessly with co-authors and editors, these tools have got you covered.
Let's explore the best tools available in this category:
1. Scrivener: Organize Your Manuscript With Precision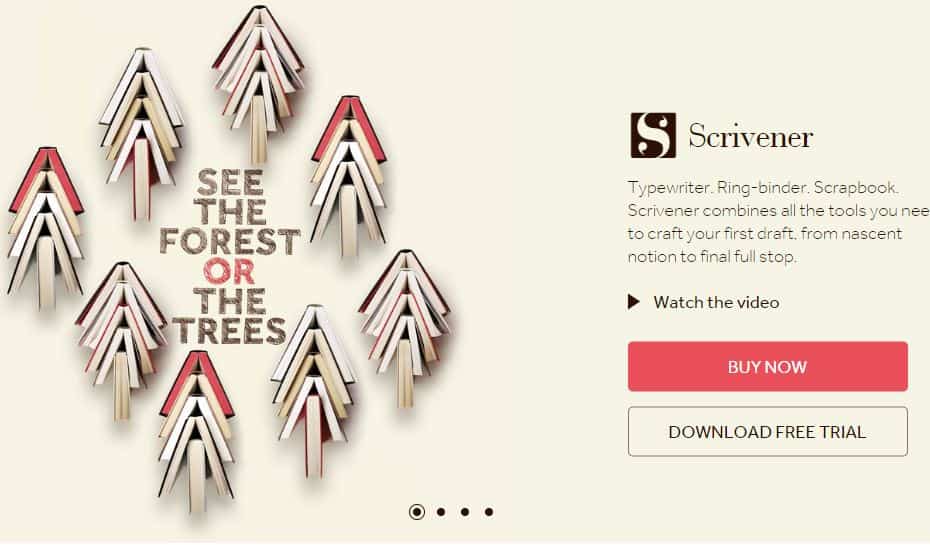 Scrivener has long been a go-to tool for professional writers looking to keep their manuscripts organized.
While it shares some similarities with Microsoft Word and Google Docs in terms of basic functions, Scrivener stands out by allowing you to create separate documents for each section of your manuscript. This feature makes it incredibly easy to navigate and locate specific parts of your work.
Another noteworthy feature is the Corkboard, where you can digitally shuffle index cards for plotting or research purposes. Additionally, Scrivener serves as an excellent writing tool for outlining, providing a more structured approach to your writing process.
The cost of Scrivener is around $60, offering a comprehensive set of features for serious writers.
2. Reedsy Book Editor: Streamlined Formatting for Authors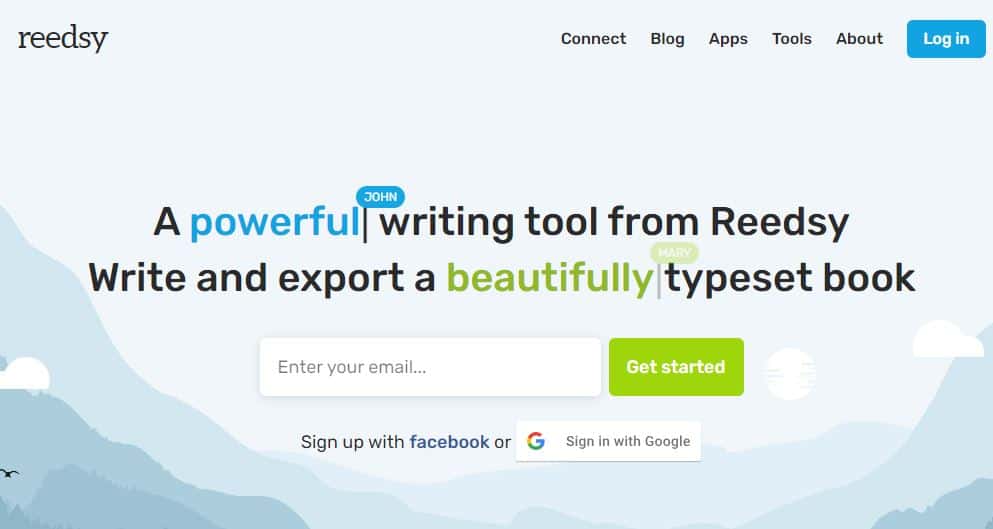 If you're on the path to publishing your latest project, the Reedsy Book Editor is an excellent choice for formatting your prose.
This book writing software offers a distraction-free environment where you can easily stylize your manuscript as you write. Additionally, it provides real-time collaboration features, allowing you to make suggestions and work closely with co-authors or editors.
The best part? The Reedsy Book Editor is absolutely free, making it a top choice for authors seeking efficient formatting tools.
3. Google Docs: Seamless Collaboration For Writers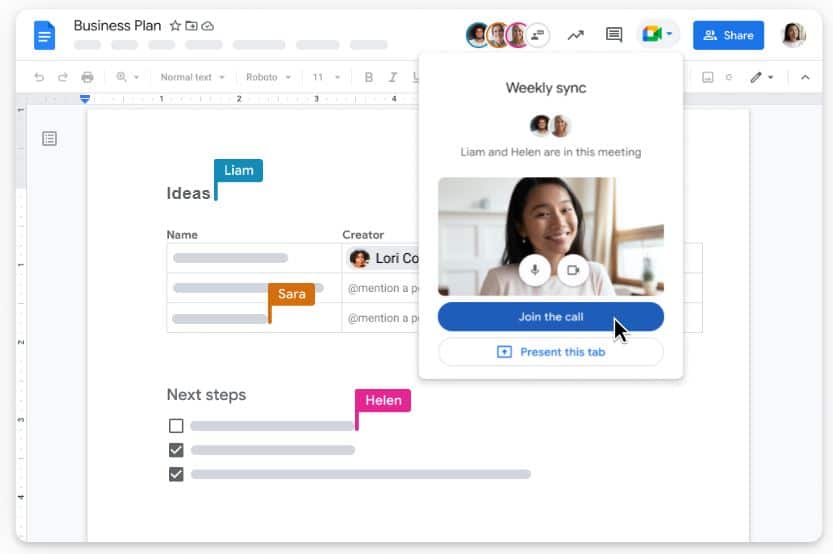 When it comes to collaboration, it would be remiss not to mention Google Docs. As one of the most widely used writing software on the market, it offers powerful collaboration features and is completely free.
What sets Google Docs apart is its ability to allow multiple users to collaborate in real time. Simply grant access to your document as a word processing file, spreadsheet, or slideshow presentation, and others can join in to make edits and track changes.
It also includes basic editing tools such as grammar checking and spell checking. Google Docs is an ideal choice for writers seeking a free and user-friendly collaborative writing environment.
5 Best Tools For Writers To Streamline Organization And Boost Productivity
When it comes to maintaining focus, staying organized, and maximizing productivity, writers often rely on distraction-free writing and organization tools. These user-friendly programs are designed to keep your ideas in order and help you achieve your writing goals.
Let's explore some of the best tools available that will revolutionize your writing process and enhance your efficiency.
1. Freedom App: Harness The Power Of Productivity
For writers who often succumb to the endless distractions of the internet, the Freedom app emerges as a remarkable productivity tool. This powerful app enables you to block websites, apps, and even the entire internet, providing a conducive environment for focused work.
Compatible with various devices, including Apple, Android, Windows, and Mac, Freedom syncs effortlessly across your devices, empowering you to concentrate on unleashing your creativity and sharing your work with the world.
One of its standout features is the affordable cost—just $3.33/month when you opt for an annual membership.
2. Todoist: Master Project Management for Writers
For writers embarking on major projects, Todoist proves to be an invaluable tool for effective task management. This app empowers you to organize your writing tasks and break them down into manageable chunks.
Key features include:
Sharing projects with collaborators
Adding tasks and subtasks necessary for project completion
Generating reminders for upcoming deadlines
Setting priority levels for different tasks
While the basic to-do list functionality is available for free, Todoist offers various pricing plans to cater to different needs. Their most comprehensive business plan is affordably priced at just $6/month.
3. Evernote: Your Digital Writing Companion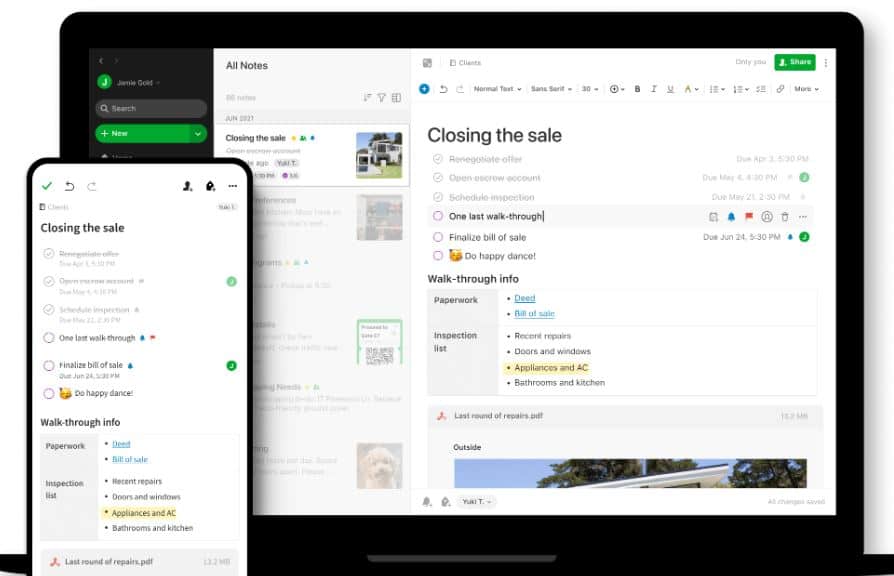 If you find yourself juggling multiple story ideas simultaneously, Evernote is a valuable resource for keeping your thoughts organized. This digital to-do list program offers a host of features to streamline your writing process:
Annotate and highlight documents, including web pages you've saved
Capture web pages without distracting ads
Create tasks with due dates
Attach PDFs and other files to your to-do lists
One of the best aspects of Evernote is its versatility—it seamlessly syncs across multiple devices, allowing you to access your notes wherever you go.
You can start with the free version and later upgrade to the advanced platform, which integrates with Google Calendar for enhanced functionality.
4. Ommwriter: Create A Distraction-Free Writing Oasis
Similar to Cold Turkey Writer, Ommwriter provides a tranquil environment for you to focus on your writing without disruptions. Opening in full-screen mode, the tool immerses you in your current project, eliminating external distractions.
Ommwriter goes beyond mere functionality and prioritizes the writing experience itself. You can customize fonts, environments, and even background music to cultivate an atmosphere that fosters productivity.
It's important to note that Ommwriter allows you the freedom to come and go as you please, so self-discipline is crucial.
If the environment holds less significance for you and you prefer a tool that enforces productivity, Cold Turkey Writer might be a better fit.
5. Cold Turkey Writer: Embrace The Simplicity Of Writing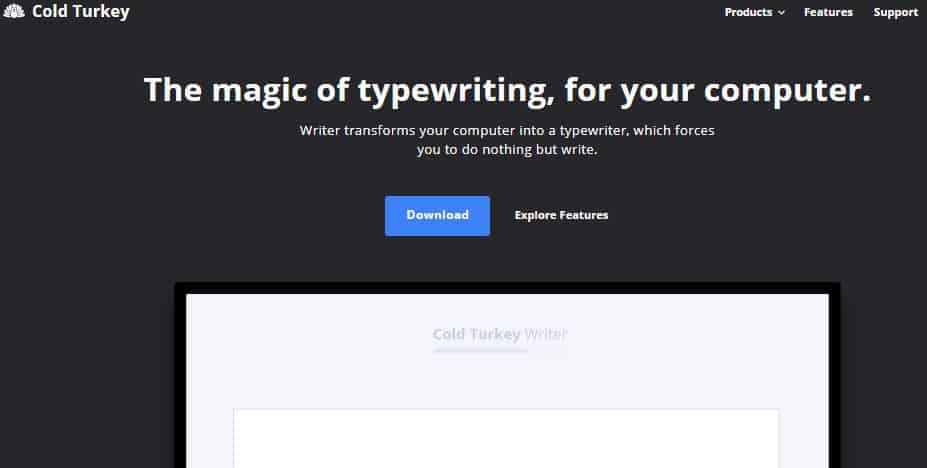 Do you yearn for a return to the pre-internet era, where distractions were minimal?
If so, Cold Turkey Writer might be the perfect solution for your writing process. This tool helps you increase productivity by transforming your word processor into a typewriter-like experience.
You set goals for each writing session, whether it's a word count target or a specific time duration, and the program prevents you from exiting until those goals are achieved.
By eliminating multitasking and removing internet distractions, Cold Turkey Writer enables you to reach your writing milestones swiftly and efficiently.
FAQs – Best Tools For Writers
1. What tools do a writer need?
Writers need a combination of writing software, editing tools, plagiarism checkers, citation generators, and tools for enhancing writing productivity.
You may also be interested in checking out the Essay Titles Generator.
2. What is the most common writing tool?
The most common writing tool is a word processing software like Microsoft Word or Google Docs.
3. What tools does JK Rowling use to write?
While specific information about JK Rowling's writing tools may not be publicly available, it is known that she wrote the initial drafts of the Harry Potter series using a manual typewriter.
4. What makes Scrivener so good?
Scrivener is highly regarded for its features that aid in organizing and structuring writing projects. It offers tools for outlining, note-taking, research organization, and seamless integration with other writing resources. Its versatility and customization options make it a popular choice among writers.
5. What are the 5 essentials of writing?
The 5 essentials of writing include a strong and clear introduction, a well-structured body with supporting evidence, coherent and logical arguments, proper grammar and punctuation, and a compelling conclusion that reinforces the main points.
Conclusion: Best Tools For Writing
In conclusion, these best tools for writers provide essential features to streamline your formatting and collaboration processes.
Whether you require efficient manuscript styling, comprehensive organization, or seamless collaboration, there is a tool suited to your specific needs.
Take advantage of these essential tools for writers to enhance your workflow, bring your best writing forward, and share your creations with the world.