Movies can be quite inspirational and teach valuable lessons about business and entrepreneurship. They could encourage people to be better managers and leaders. In this article, I've compiled the best movies for leadership lessons.
These movies span a wide range of genres, yet they all contain important lessons that can help you hone your leadership skills and motivate your team.
Best Movies For Leadership Lessons
The top leadership movies offer unique perspectives that you can take away. These lessons in leadership range from positive to negative experiences, yet we can all learn something from them.
Most movies feature famous businesspeople. But keep in mind that these movies span a variety of genres that may not be suitable for all audiences.
1. The Founder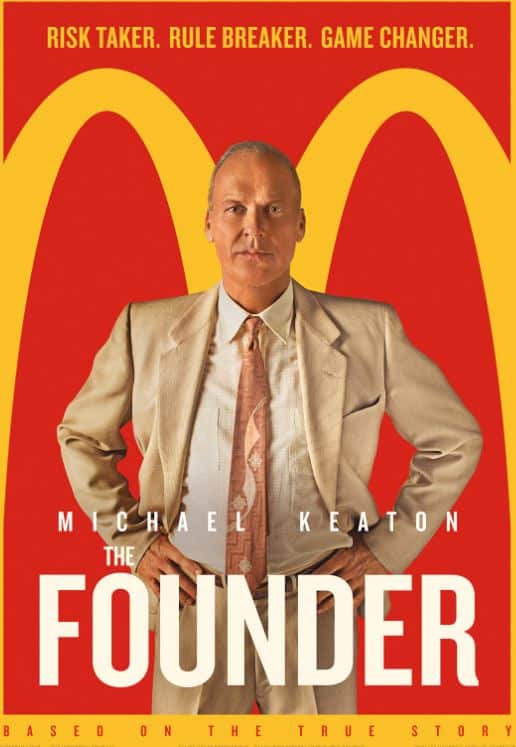 This movie narrates the account of salesperson Raymond Kroc meeting with McDonald's restaurant owners in San Bernardino, California, and transforming a unique concept into the largest restaurant business in the world.
Consistency and efficiency were the main elements that made McDonald's successful. The other factors include ambition, perseverance, and relentless determination.
The main takeaway from this is that you don't need to offer the best service in the world. However, if you are able to consistently provide good service, you can still succeed.
Important Learnings: Ambition, perseverance, and determination are powerful traits. Also, sometimes implementing unique and different ideas can pay off big time.
2. Wall Street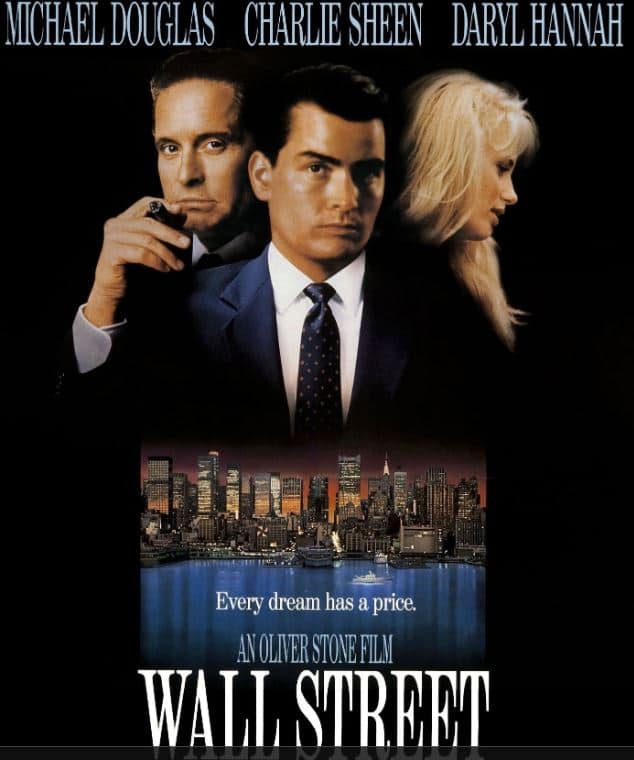 The movie tells the story of Bud Fox, an ambitious young stockbroker as he seeks the guidance of Gordon Gekko, an unscrupulous and ruthless corporate raider.
Bud discovers the hard way that his actions were impacting others negatively as he gets more and more entangled in shady and unlawful schemes.
How one should act in a hypothetical situation is easy to talk about. But in practice, what happens when actual money is at stake? These situations may arise when you are a leader but having strong beliefs will help you stay on the right path.
Important Learnings: You need moral principles and values to help you take action against unethical practices and prevent you from veering off course.
3. Glory
The subject of the film Glory is the first all-black volunteer regiment in the Union Army that fought in the U.S. Civil War.
The film depicts the soldiers of the regiment, from the formation of the unit to their heroic actions. The movie serves as a reminder of how to come together in the face of hardship and form a successful team even if the odds are not in your favor.
Important Learnings: The ability to hear subordinates' needs and foster camaraderie within the ranks is a quality of great leaders.
4. The Social Network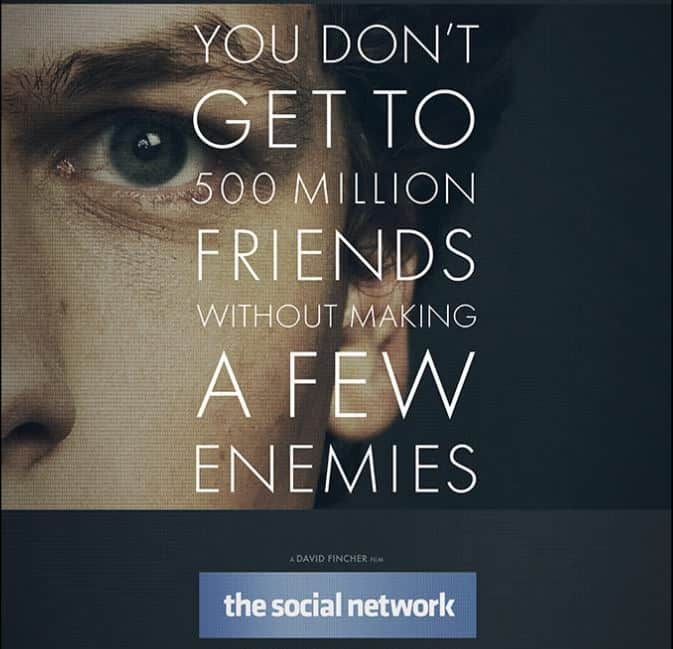 This movie portrays the founding of the social networking website Facebook. You can see how the disagreement between co-founders Eduardo Saverin and Mark Zuckerberg was resolved.
While definitely popular for the movie posters, it shows how the idea brought in legal trouble and cost friendships. This is a good example of how one should not do business.
The movie makes it clear that it is important to build relationships rather than tearing them apart.
Important Learnings: Always respect your relationships because undermining them can have detrimental long-term effects.
5. Invictus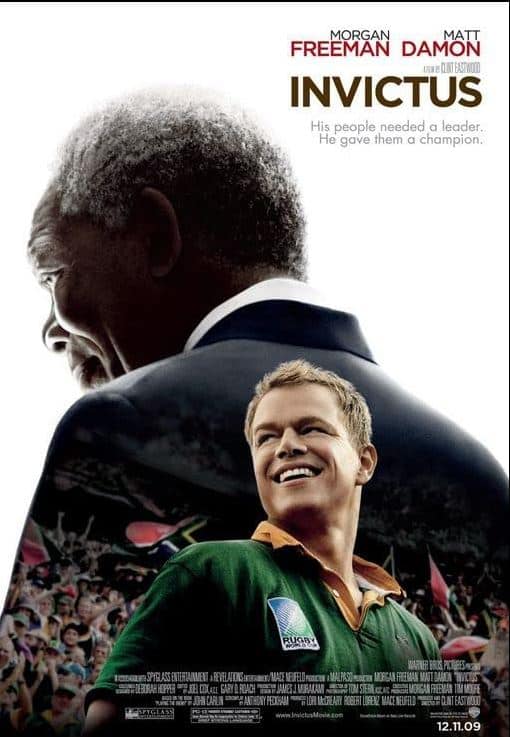 This movie is perfect for you if you enjoy sports, politics, athletics, and leadership. The Rugby World Cup hosted in South Africa in 1995 is chronicled in the movie. Rugby is being promoted by Mandela, an anti-apartheid activist, and politician who served as the first president of South Africa. This was an effort to reduce racial tension there.
This movie exemplifies inspiring leadership and the heights to which a business can soar when its executives set a positive example for the rest of the workforce to follow. The key to being a successful manager is shown in this movie.
Important Learnings: Always adhere to your vision and the real change comes when you search within yourself and do the work of inner transformation.
6. Other People's Money
This movie portrays how big companies often dominate smaller ones, especially during hostile takeovers.
The film highlights that every corporate entity has people that rely on its operations for a living.
It also points out how managers must carefully weigh the interests and needs of employees with their fiduciary duties to shareholders.
Important Learnings: Your decisions as a business leader could have a wide-ranging impact. It is therefore necessary to carefully balance the needs of every party involved in the company.
7. Glengarry Glen Ross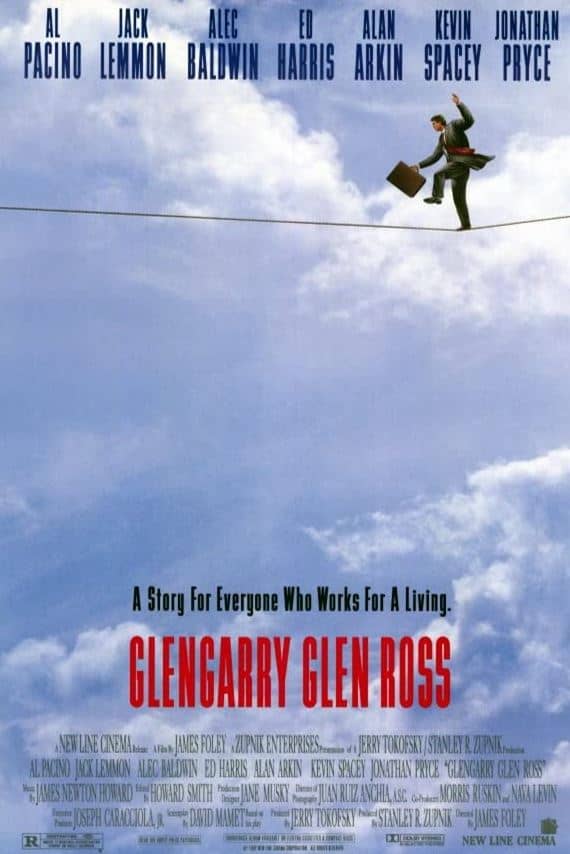 In order to maintain employment, real estate agents in a New York sales office are under pressure to close as many deals as they can. This results in some employees at the office using unethical and illegal strategies to succeed.
This is a fantastic movie, regardless of any leadership or sales positions. The film offers valuable insight into having high ethics, which is always advantageous for both leaders and subordinates. You should not compromise on those values even during difficult times.
Important Learnings: Before situations change, define your values and beliefs to avoid going astray and making bad decisions.
8. Moneyball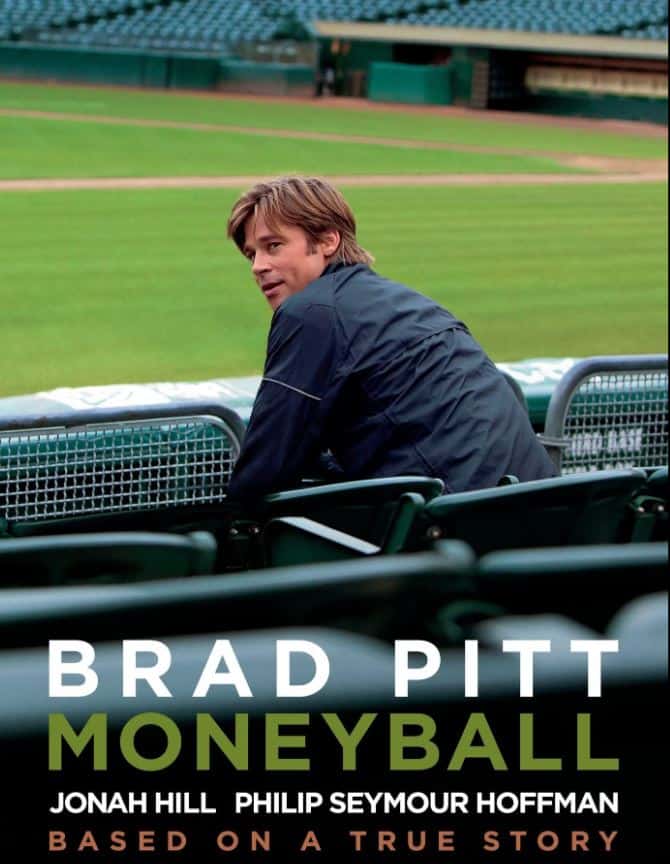 In the movie Moneyball, a general manager defies decades of received wisdom to reorganize a baseball team and triumph in the face of overwhelming odds.
This real-life example demonstrates how you could defy expectations and succeed. By thinking outside the box and putting the appropriate team together, you may propel an organization to new heights. Sometimes what it takes is the willpower to persevere.
Important Learnings: Outside-the-box thinking is necessary to succeed in a hostile environment with few resources.
9. The Wolf Of Wall Street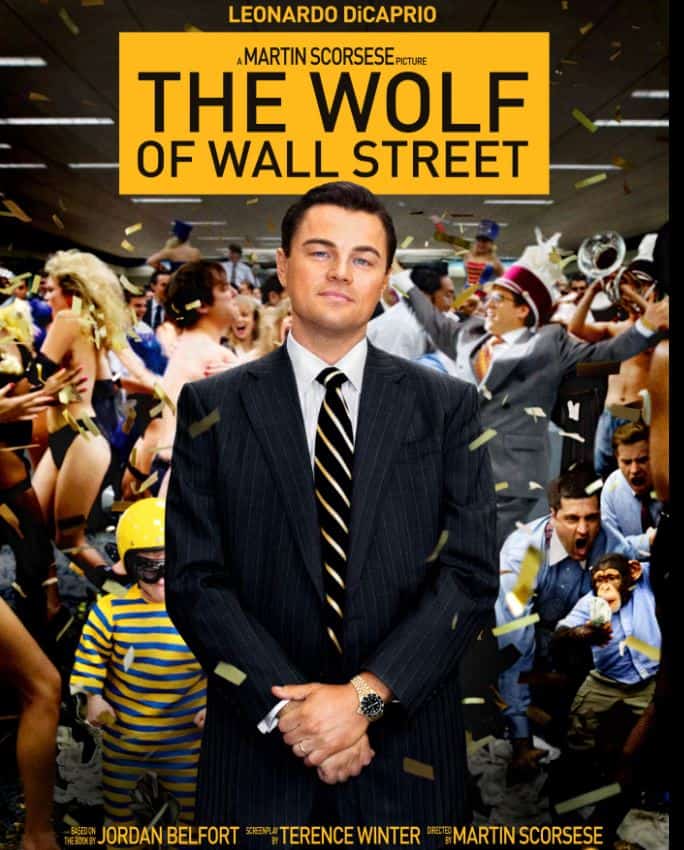 This movie recounts Jordan Belfort's career as a stockbroker in New York. It depicts the creation of the infamous firm, Stratton Oakmont, which cheated several people of their money.
Avoid emulating the film's sleazy business operations and immoral business tactics.
Nevertheless, Belfort's account is not about merely accumulating wealth. If you have charisma, you can inspire people to make choices and accomplish anything, whether positive or negative. Thus, use influence wisely.
Important Learnings: A company can achieve great things with ambition and perseverance. Decide where you're heading and follow a strong code of conduct to prevent abusing your power.
10. Steve Jobs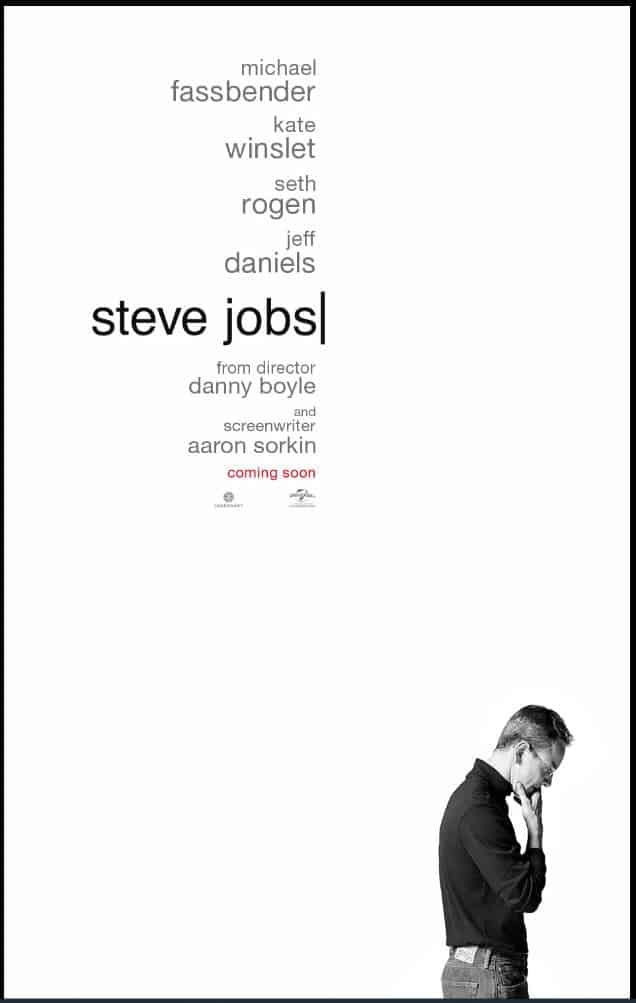 Steve Jobs, the co-founder of Apple, has been talked about in numerous leadership case studies and seminars. This is a film that shows the pivotal moments in the life of a recognized industry leader. It gives you a glimpse into his way of life.
The movie features the three important product releases in the career of Steve Jobs as well as his struggle to advance the company to a higher level.
Jobs pursued his vision with steadfast faith and sheer willpower and was able to achieve progress. You'll be motivated by this movie to be passionate about your goals and go after them.
Important Learnings: In order to persevere during hard times, you must hold on to your vision and objectives as well as your core values.
11. The Aviator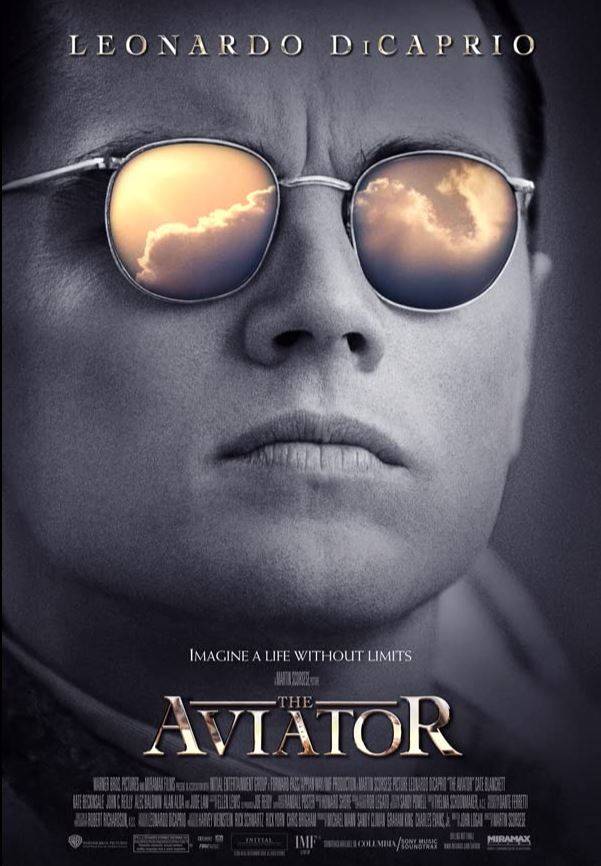 This movie chronicles the life of eminent aviation pioneer Howard Hughes. The film shows the man's two sides: his public persona as a businessman, director, and aviation expert, and his embattled private life.
The movie delivers a powerful message for leaders that while perseverance will get you far, balance is what you really need. If you are not in good physical and mental health, you cannot effectively run your organization.
Important Learnings: To ensure that they can maintain consistency over the long term, leaders should work to achieve a balanced personal and professional life.
12. Queen Of Katwe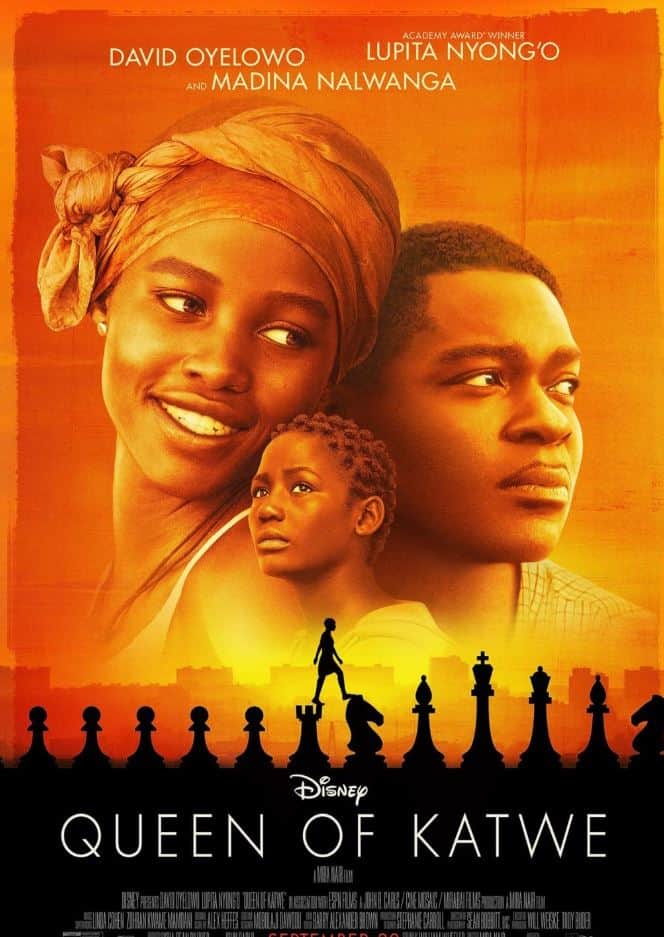 This is one of the best movies about management and leadership that revolves around a young girl living in Kampala, Uganda. She develops a love for chess at an early age and overcomes all hurdles to become a Woman Candidate Master with the help of a coach.
In the film, the importance of good management is emphasized, and how people can perform at their best. It also highlights how far you can go in life no matter where you start out if you work hard and are determined to succeed.
Important Learnings: Wherever you are right now is irrelevant if you follow a strategy and constantly work toward accomplishing it.
13. Coach Carter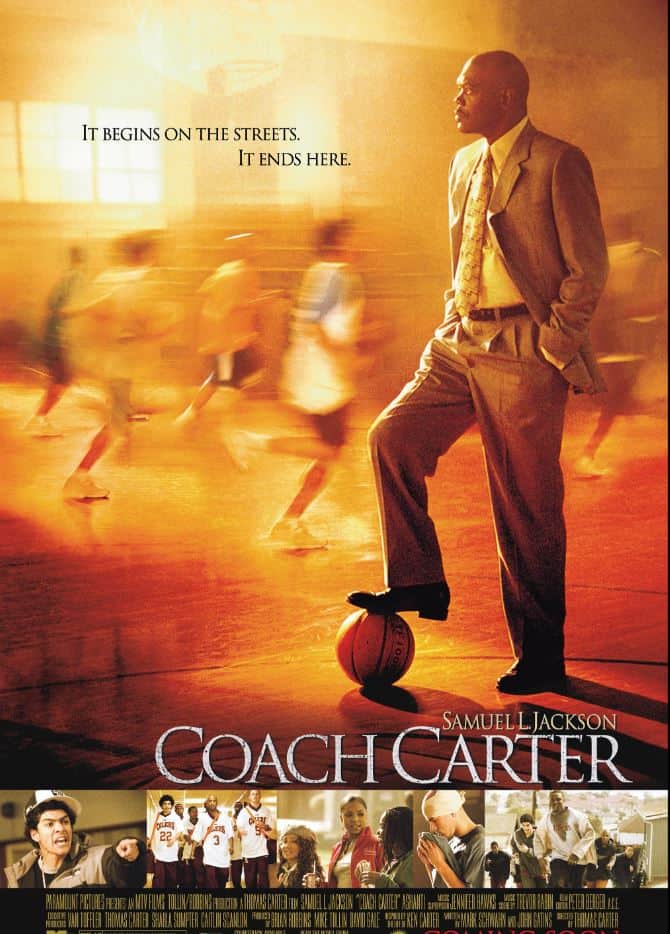 This of the best movies about leadership and teamwork, which is based on the true story of Ken Carter, a Richmond high school basketball coach. In 1999, he benched his unbeaten team due to poor academic results.
Carter's leadership shines through the movie and he is determined to show the team that they need good values for their future.
The school and the community have low expectations for the students. They are outraged by Carter's actions as he cancels all team activities and locks the court. However, Carter encourages his students to strive for greater things and genuinely believes that they can achieve them.
Important Learnings: True leaders are able to achieve outcomes and inspire their teams to strive to improve every part of their lives.
14. The Pursuit Of Happyness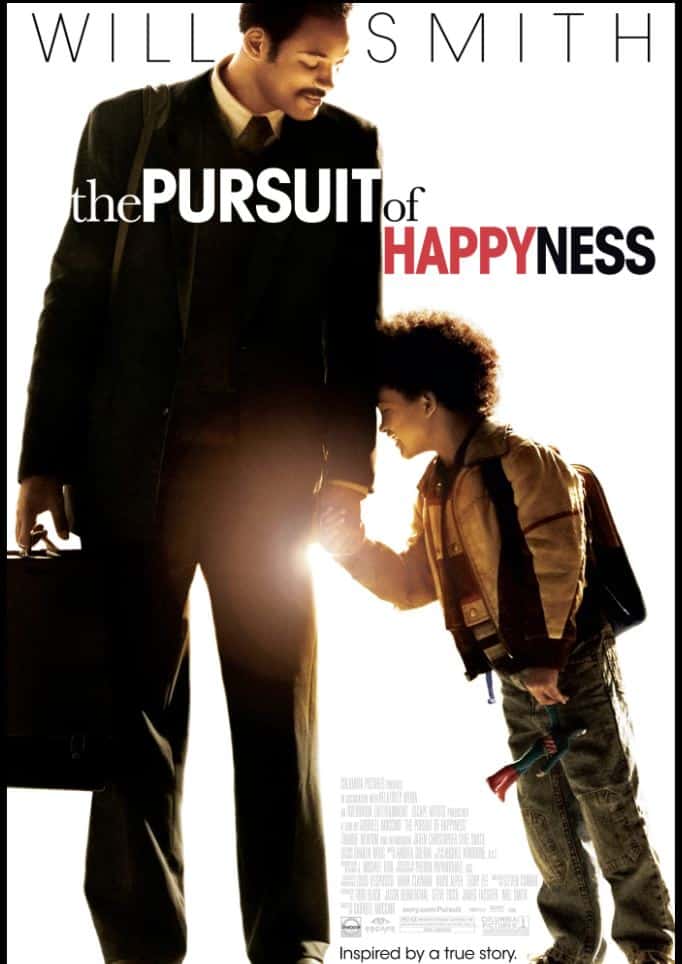 This is a biological drama film based on Chris Gardner, a homeless salesman who ends up living on the streets of San Francisco with his son. He finally opens his own brokerage after securing a position as a stockbroker through perseverance and hard work.
This is one of the most inspirational leadership movies. The pain, struggle, and hope seem so real that it feels like you are watching a documentary about someone's life. The movie not only shows the hard work of a single father, but it shows that no matter what life throws at you, you should always get up and keep going.
Important Learnings: Regardless of the situation you are currently facing, perseverance and gratitude are necessary to achieve progress and succeed with your goals.
15. Thirteen Days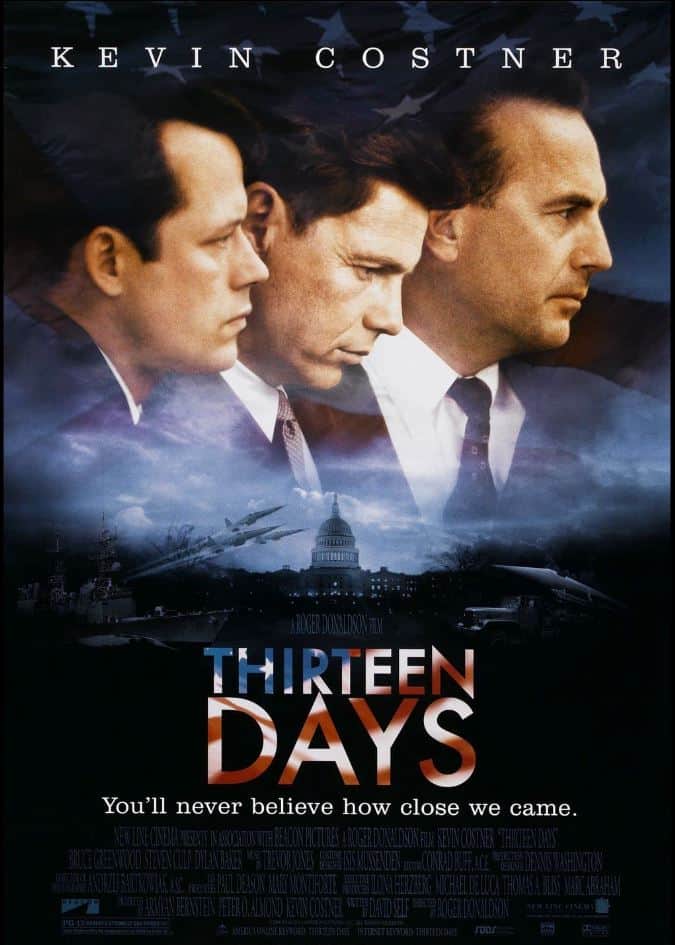 The movie Thirteen Days dramatizes the events involved in the Cuban Missile Crisis. It shows the US President's response to the Soviet Union's plan of placing nuclear weapons in Cuba. President Kennedy and his advisors had to come to an agreement during this difficult period in order to avoid a nuclear conflict.
The film is a great example of collaboration and highlights how important it is to work well together under pressure. Being a leader is simple when everything is going well but handling a crisis can be a true testament to someone's character.
Important Learnings: Real leaders are capable of performing just as well during tough times as they are when things are going well.
16. Any Given Sunday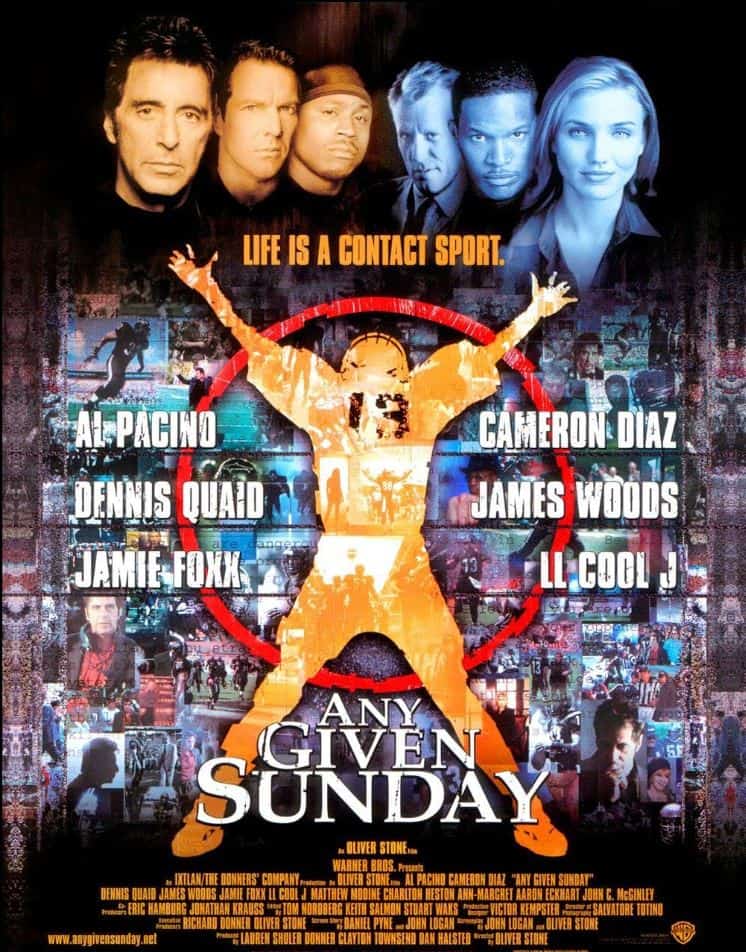 This is a story about a professional American football team with an aging coach, and a quarterback having a string of back luck and being benched for years.
The movie depicts the highs and lows of the world of sports.
The importance of teamwork and how difficult it is for players that are out of form to perform are some of the major themes of the movie. Regardless of the size of the group that needs to be managed, a leader must inspire and steer the team to victory.
Important Learnings: As a team leader, it's your job to unify your team in order to get the best work from everyone.
17. Hoosiers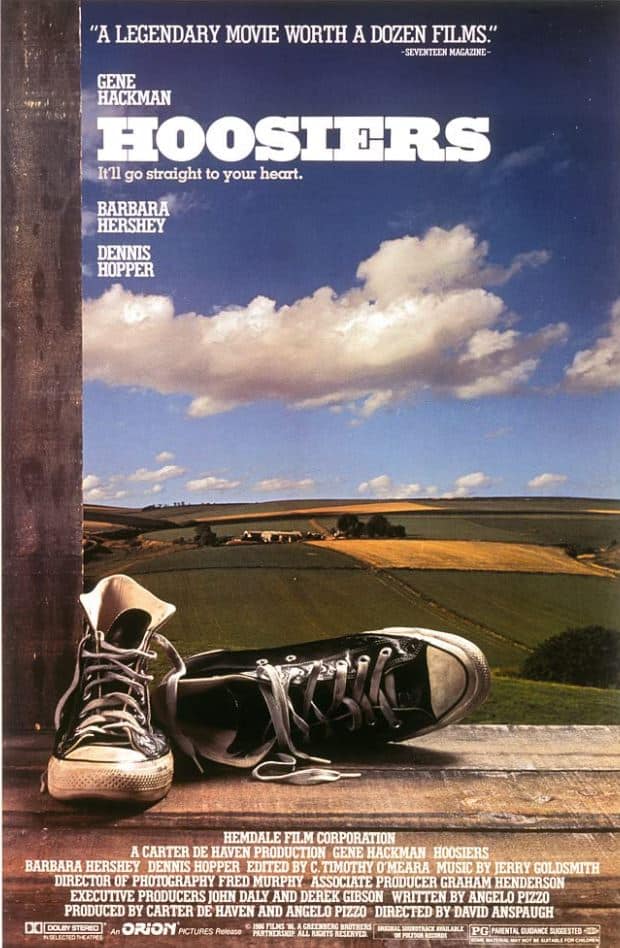 Hoosiers is based on a small-town Indian high school basketball team that enters the state championship in 1954. In the movie, a new coach with a spotty past leads the town's basketball team to win the championship despite being an underdog.
This endearing story shows us that each individual has something worthwhile to offer in a team. It's better late than never to make changes because success depends on constant improvement.
Important Learnings: Failure is a part of life and should be accepted with grace. A person who can keep moving and strive for success even in the face of adversity is a sign of a leader.
18. Cool Runnings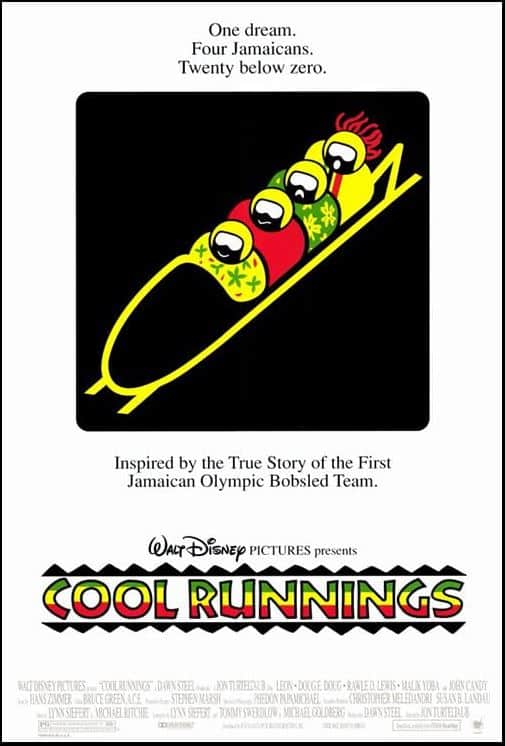 This movie Cool Runnings is a loose adaptation of the Jamaicans that participated in the Winter Olympics of 1988. A novice 4-man bobsleigh team from Jamaica put in a lot of work and refined their technique to be a competitive team and advance to the finals.
The film serves as a good example of what leaders can do when they genuinely trust their team's abilities and inspire them to persevere during times of crisis.
Important Learnings: Even when nobody else has faith in you or what you represent, you as a leader must have faith and confidence.
19. The Last Castle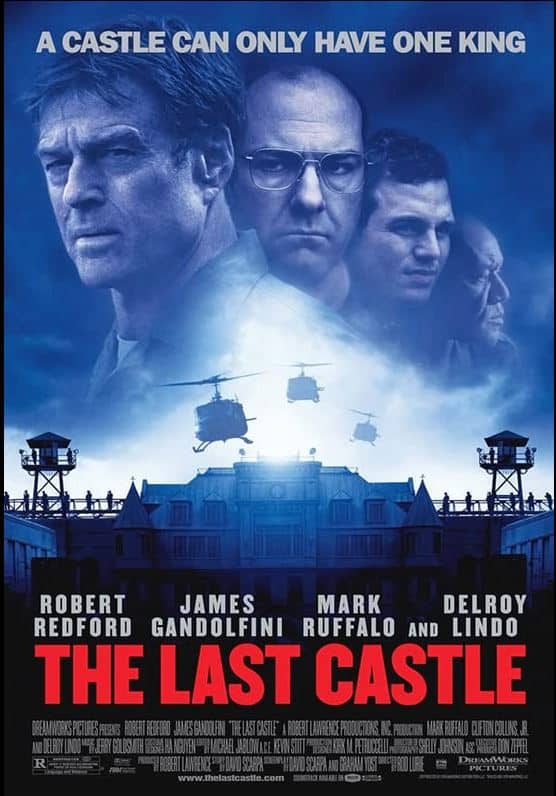 This movie shows the struggle between the warden of a military prison and the inmates. Eugene Irwin, a highly decorated US Army general is court-martialed and sentenced for defying orders.
The former general mobilizes the prisoners and leads a revolution against the oppressive jail warden after winning their respect.
This is one of the best movies about organization and management. One of the lessons is that you just don't push team members to excellence. Instead, you should be leading by example, something that many ineffective leaders fail to understand.
Important Learnings: You must try to set an example for individuals in your organization and invest the same amount of effort as them to earn their respect.
20. Apollo 13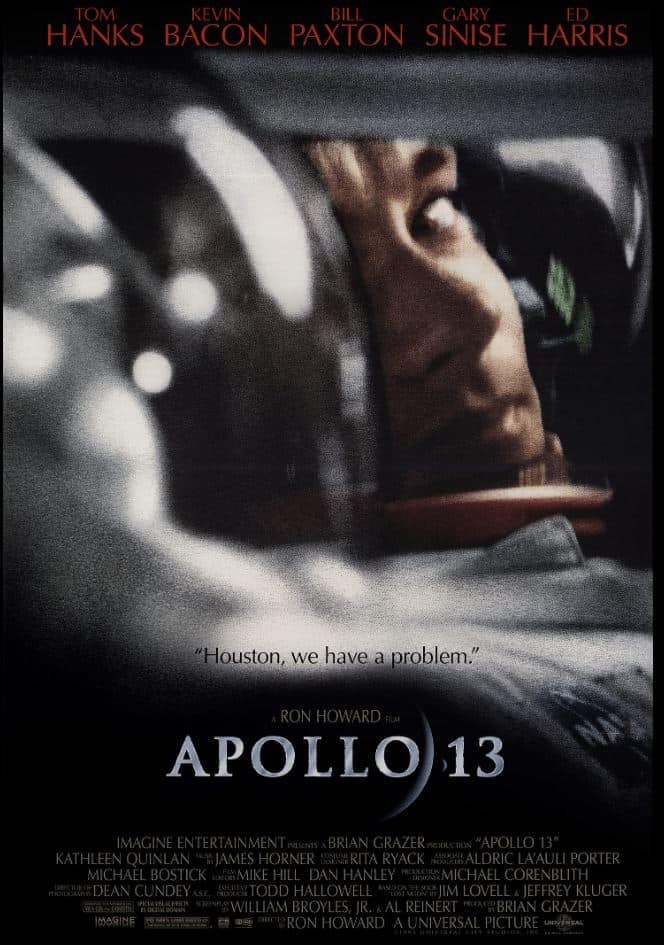 The movie depicts America's fifth crewed mission to the moon, which was intended to be the third to land. An explosion during the mission resulted in the spacecraft losing the majority of its electrical power and air supplies. As a result, NASA decided to abort the landing and had to improvise the mechanical and scientific solutions to return the astronauts to Earth safely.
This is one of the best movies with unlikely leaders that show the remarkable things that can be achieved when everyone works together. It is possible to accomplish a shared goal even when people are geographically distant.
Important Learnings: Great leadership can overcome challenges such as distance that seem impossible to manage.
21. The Bridge On The River Kwai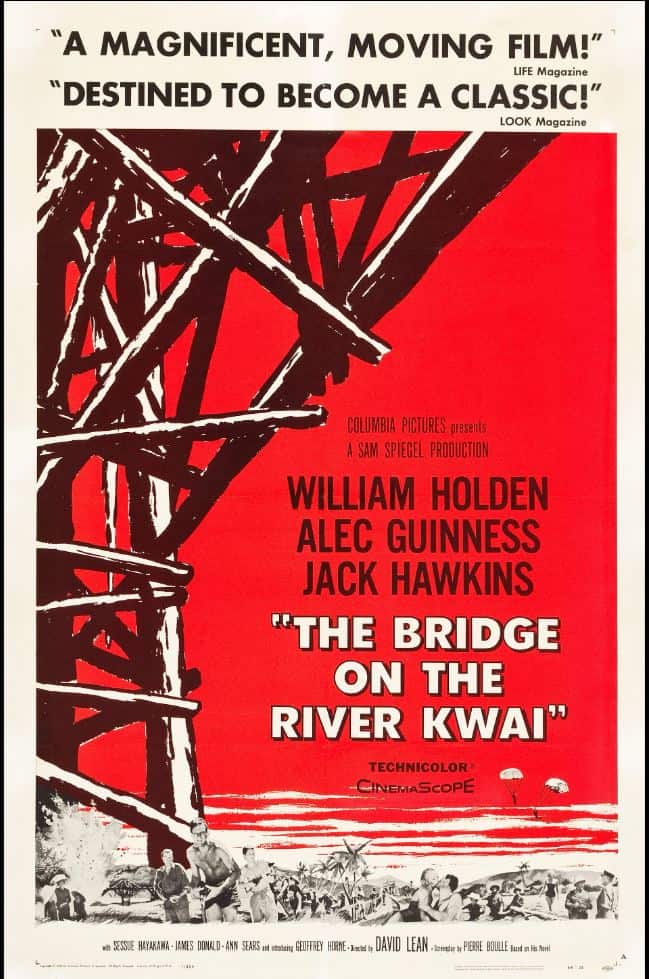 This is one of the best leadership movies that tells the real-life story of two opposing leadership types. In this movie, Colonel Nicholas, a British commander endures torture in a Japanese internment camp under Colonel Saito's supervision.
Saito chooses to use ruthless and authoritarian tactics, whereas Nicholson uses his motivational leadership to organize his men with principles of courtesy and mutual respect.
It is an insightful movie showing how various management strategies can produce noticeably different outcomes, leaving viewers to analyze and defend each leadership method.
Important Learnings: There isn't a style of leadership that works for everyone. It is important to learn how to manage different types of teams through conflict.
22. The Godfather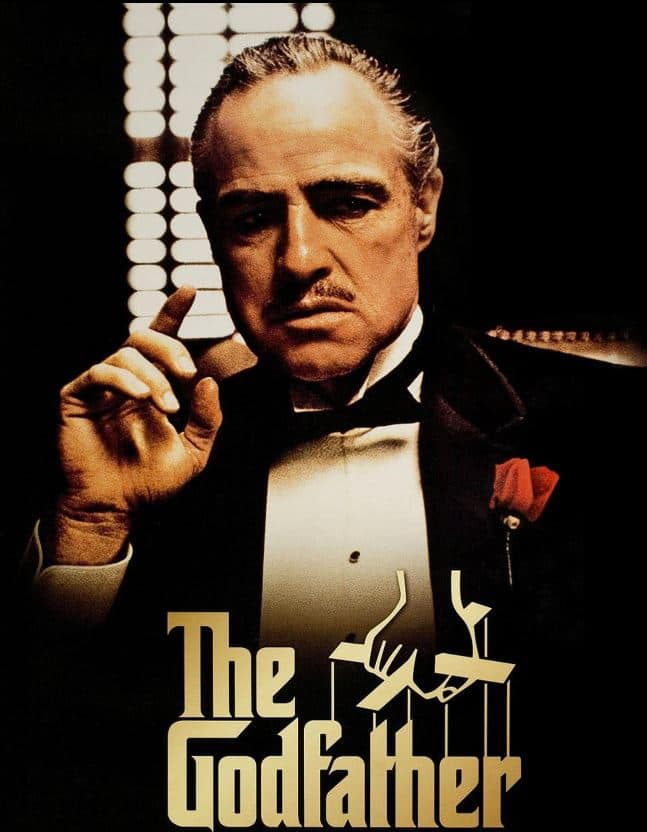 This movie is a fictional tale of a mafia family in New York in the 1940s. The Godfather chronicles the Corleone family and the transfer of power to the youngest son, transforming him from a reluctant family outsider to the mafia boss.
The is a cult classic and is considered one of the most influential films of all time, despite the focus of the film being crime and punishment. The movie is often quoted for strategic thought and leadership style that can take a company forward in either a good or bad way.
Important Learnings: Even under the most challenging circumstances, executives must maintain their composure and sanity in order to make smart choices that benefit their company.
23. Patton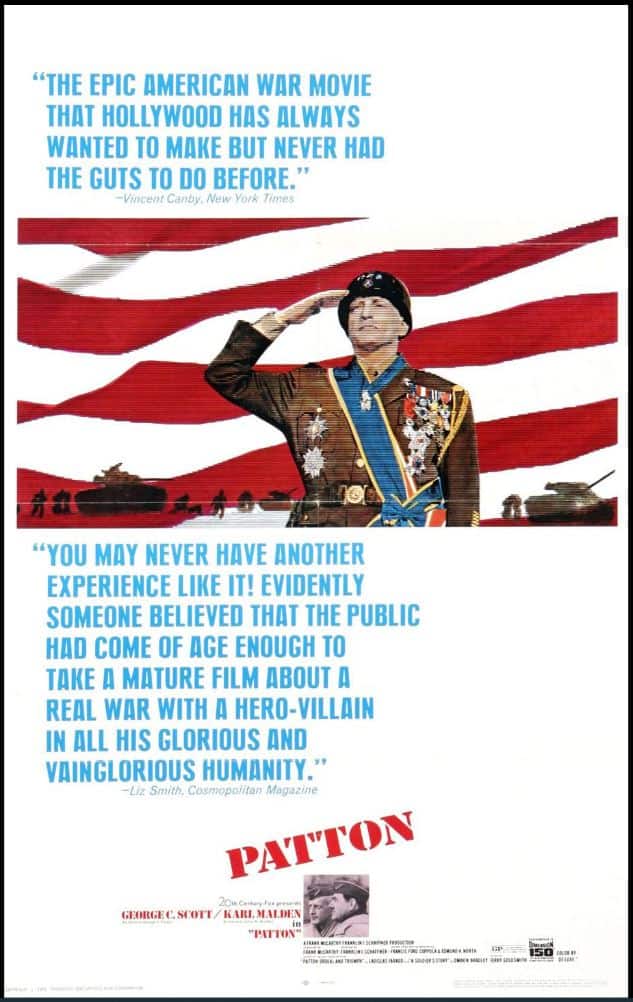 The epic biological war film Patton is a dramatized portrayal of the legendary General George Patton's actions and victories during World War II. The movie takes a close look at the career of this famous tank commander, showing his controversial leadership style and tendency toward insubordination.
The movie does not attempt to romanticize the commander's life in any way. Despite how highly regarded he was, the movie shows his shortcomings, such as his temper and lack of self-awareness.
Important Learnings: Sheer talent and aptitude are not enough to compensate for a leader's need for empathy and self-awareness.
24. Lawrence Of Arabia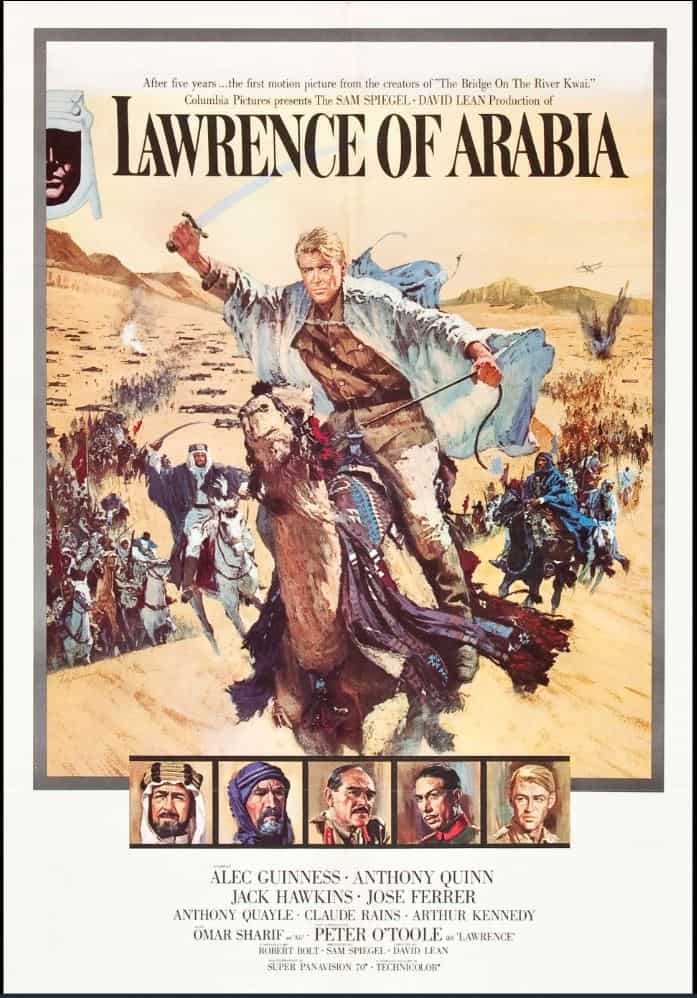 This is the real-life story of T.E. Lawrence, a British Lieutenant who successfully brought together the diverse Arab tribes in their fight against the Turks.
The nearly 4-hour epic historical drama depicts Lawrence's experiences and leadership style that helped him achieve success throughout the war.
Even when he was going through emotional struggles with violence, Lawrence persuaded others and brought them together to accomplish his objectives.
Important Learnings: Top leaders should be able to bring the team together in any circumstance and achieve their goals through unification and persuasion.
25. Remember The Titans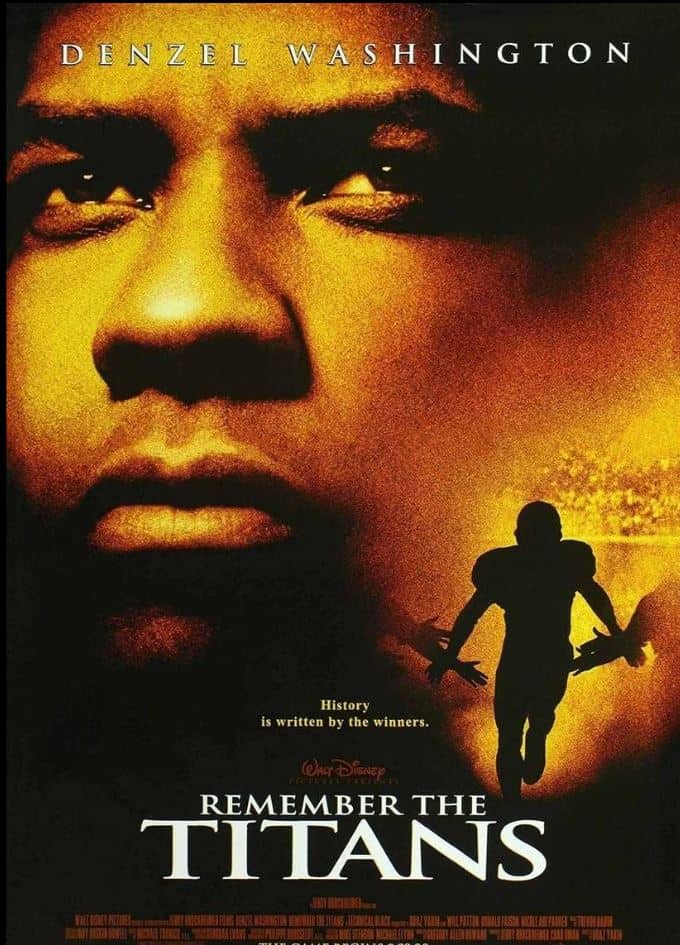 This movie is based on the true story of coach Herman Boone and his attempt to integrate the high school football team in 1971.
Whether it's the head coach's struggle to unite the team or choosing him over the assistant coach for the top position, the leadership problems in the movie are still relevant. Remember the Titans is a great lesson on how inspiring leaders can bring people together.
Important Learnings: Even in the face of adversity, great leaders can embrace it and bring people together.
26. Sully
Sully is a biographical drama film based on the autobiography Highest Duty by Chesley Sullenberger and Jeffrey Skies (check out the autobiography title generator).
It follows pilot Sullenberger's emergency landing of the US Airways Flight on the Hudson River, which saved the lives of all passengers and crew aboard.
Sullenberger was heralded by the media and the public for his aviation skills. He gained a reputation for being a composed leader who could perform under pressure.
If you are an aspiring leader, you may occasionally find yourself in a situation where you must respond swiftly to avoid serious or even fatal repercussions. Sully gives an example of how to respond to those circumstances in a calm and collected manner.
Important Learnings: You can be involved in certain circumstances as a leader where people's lives or livelihoods are at stake. These are the times when you must maintain your composure and perform.
27. Rocky
Rocky tells the story of a struggling boxer in Philadelphia who gets an opportunity to fight the heavyweight champion of the world. The movie was so motivational and one of the most iconic sports films ever produced that it launched a movie series with multiple sequels.
Despite not being the smartest or most talented leader, there are some important lessons that we can all learn from Rocky. One of them is to embrace failure and show tenacity in the face of adversity.
Important Learnings: Change begins at the end of your comfort zone. When you embrace change, you will begin to see it as an opportunity for growth.
28. Captain Phillips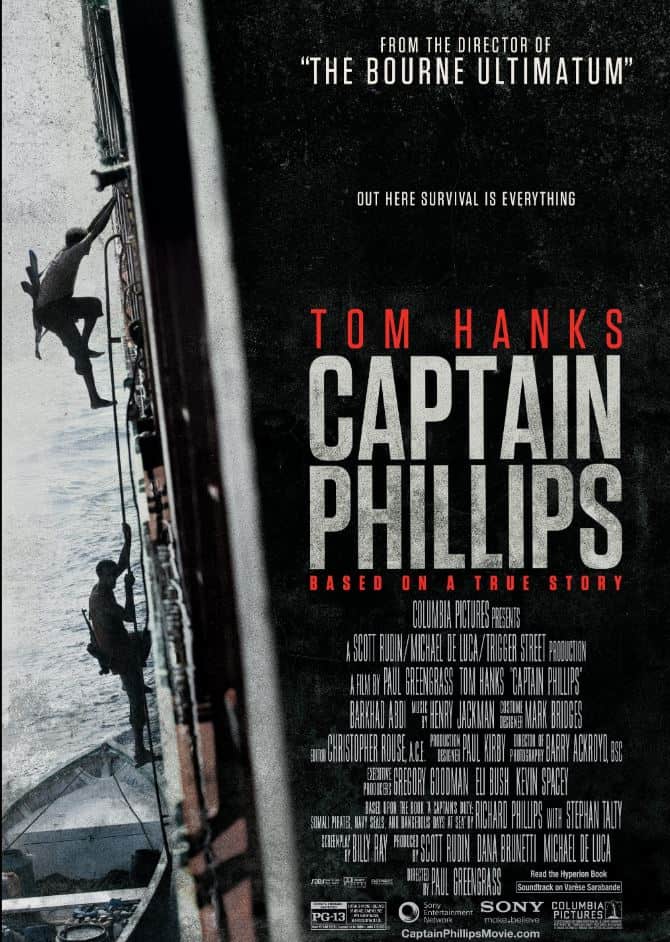 The movie depicts the Maersk Alabama, a cargo ship owned by the United States that was captured by a crew of Somali pirates in 2009. Alabama's commanding officer is kidnapped and kept hostage by the pirates in the movie.
The real incident of the 2009 hijacking of the US container ship served as the inspiration for the movie's plot. An interesting aspect that can be seen in the movie is the officer following protocol and insisting on his team to be prepared for such emergencies.
Important Learnings: It is your duty as a capable leader to put your team's safety first and to ensure that they are prepared for the unexpected.
29. Locke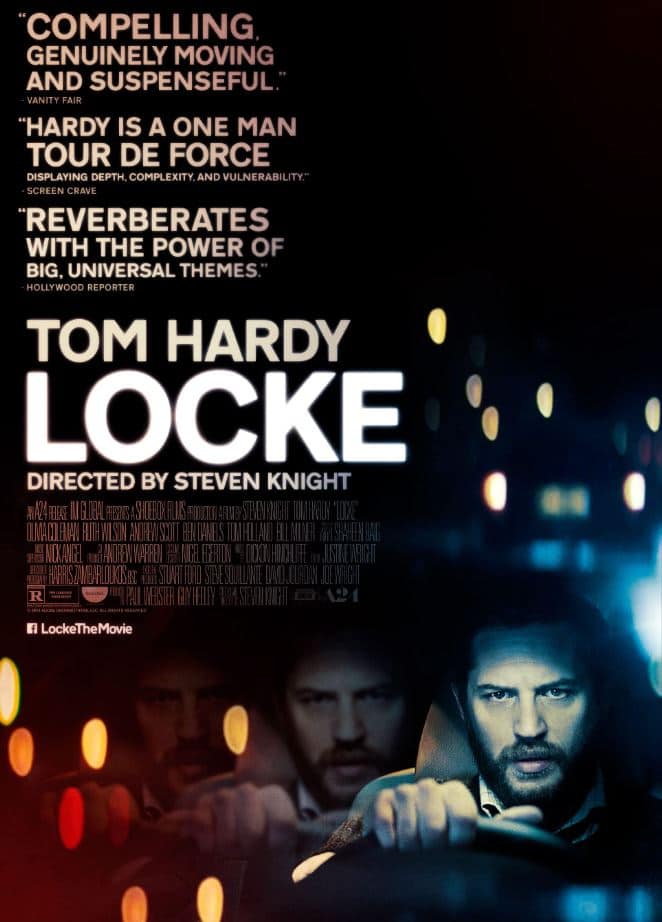 The main character of Locke is a successful construction foreman and a dedicated family man. He receives a phone call on the eve of the hardest challenge of his professional life which sets in motion a series of events. In addition to achieving critical acclaim, the movie is a great study for learning about the character of a leader who must deal with the consequences arising from his mistakes.
Locke's protagonist does a great job of showing the mistakes you can make in both your professional and personal life as a leader and there are lessons to learn from it.
The difference between competent and inept leaders is the way they own their mistakes, no matter how difficult the repercussions may be.
Important Learnings: Everyone makes mistakes, even business leaders. But, exceptional leaders take responsibility for them and gracefully accept the repercussions.
30. Lean On Me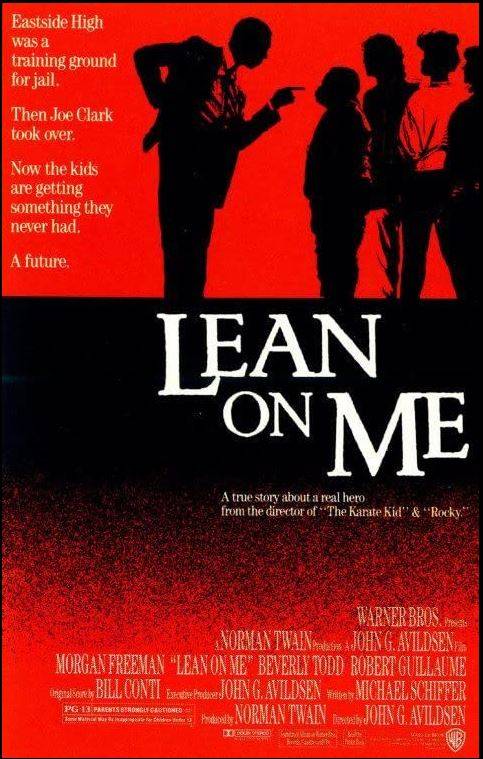 This is one of the best movies with leadership which shows a high school divided by gangs, poverty, drugs, and depression. Joe Clark, Morgan Freeman's character, is the appointed principal to make things right.
Freeman does a fantastic job portraying a guy that shows how passion and self-sacrifice can have a tremendous impact on the people around you. It helps you to lead and turn things around when all hope is lost.
Important Learnings: Passion and the willingness to make sacrifices for the benefit of the team are necessary for effective leadership.
31. Crimson Tide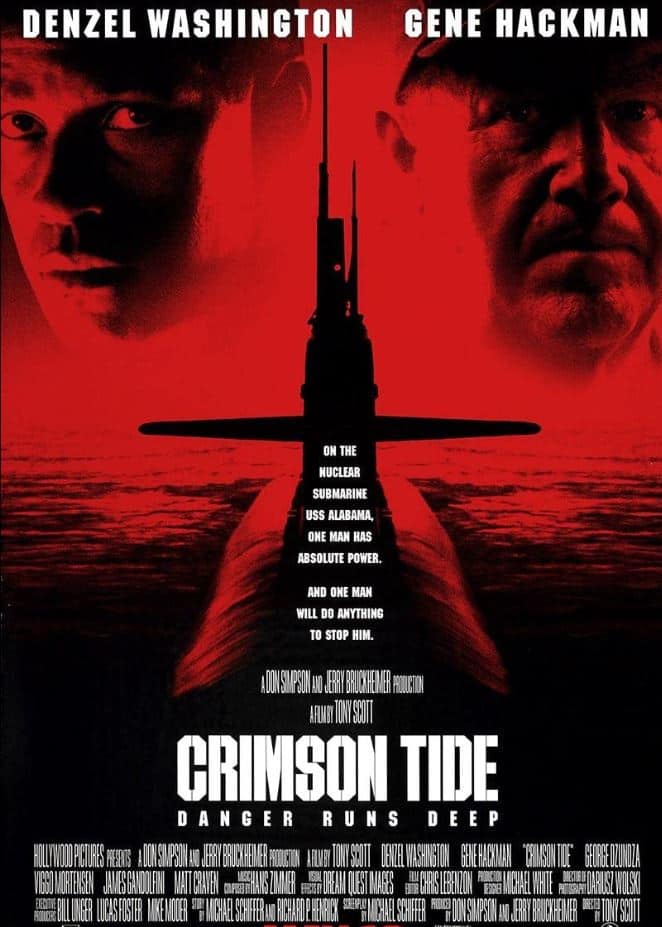 The protagonist of Crimson Tide is a young executive officer on an American nuclear submarine. The officer needs to stage a mutiny with other crew members as the submarine captain urges them to pull the trigger too quickly. This saves his superior from launching his missiles and making a costly mistake.
Crimson Tide is about doing the right thing, even though rallying others and questioning your superior may not fall under conventional leadership qualities.
Leaders may occasionally be put in a position to do unethical or illegal things. Being able to resist this behavior and maintain a code of conduct is what separates great leaders from others.
Important Learnings: Knowing when to adjust the course and establishing straightforward guidelines are necessary to become a good leader.
Conclusion – Movies For Leadership Lessons
Even though there are a lot of movies that could be included in the list of the best leadership movies, this is a good collection to inspire you and teach you some leadership principles.
The stories in these films cover a wide range of genres, and the characters are quite diverse. But each one of them does a fantastic job of communicating a unique leadership lesson.
You may start applying leadership principles from these movies in your professional lives. This can help you deal with challenges and inspire your team to achieve greater things, similar to the characters in these movies.
Interested in more leadership lessons? You can check out the list of the best business books for beginners.